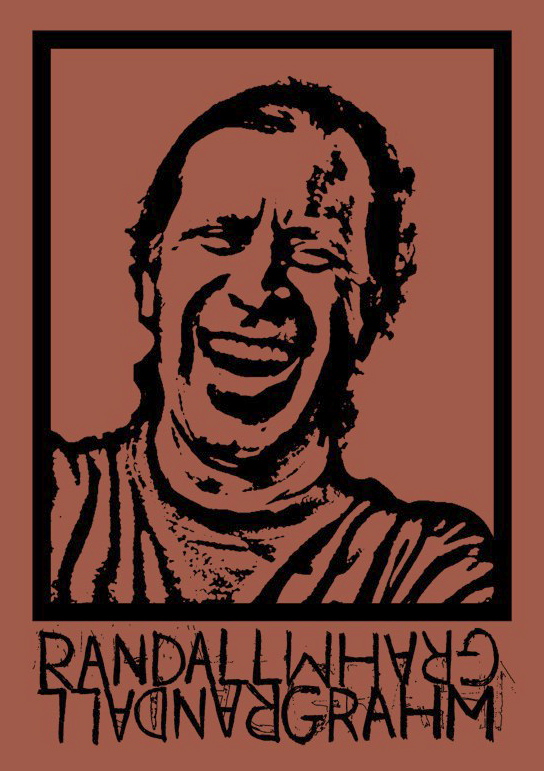 "Terroir speaks in a very still, small voice.  It is easy not to hear it above the stentorian tones of 100% new oak, 15% alcohol and the extreme tannic extraction that we find in modern wines.  We winemakers need to look long and hard in the mirror"
It pays to be curious, to take risks, to boldly plant what no man has planted there before.  And sometimes, when that mission has proven so successful that you've moved into a world controlled by accountants and corporate structures, you cut down that tree and plant anew…
Randall Grahm started his path sweeping up in a wine shop, and soon found himself enchanted by the French wines that surrounded him.  His mission became clear: to go forth and lose himself in the vineyards of California.  He enrolled at UC Davis, and relentlessly hounded his professors about Pinot Noir, the grape that had come to rule his attentions.  He was intent on making the Great American Pinot Noir, and with the help of his family, bought his first vineyards in the Santa Cruz Mountains just south of San Francisco.  Bonny Doon was born.  After years of minimal success, he abandoned the Pinot Noir quest, and began planting Rhone varietals like Syrah, Roussanne, Marsanne and Viognier much to the chagrin of the supposed experts that told him "no, not possible in California".

With the release of Le Cigar Volant in 1984, Randall sent a cannon shot across the bow of the skeptics and showed the world it was not only possible to make good Rhone wines, but entirely possible to make great Rhone wines in California.   He was now taken seriously as an innovator and was named a "national treasure" by critic Robert Parker.  The ensuing decades found him spinning off ever-bolder marketing initiatives that drew mass attention and cemented his image as the merry prankster from Santa Cruz.  An early promoter of screw cap closures, he declared "cork is dead" in 2002, even going so far as to hold a mock funeral in NYC.  Creating quirky labels like Cardinal Zin and Big House Red (with grapes sourced from a vineyard near a prison complex), Bonny Doon became huge, eventually producing nearly a half-million cases each year.

But with this success came questioning and an ever-growing sense of hypocrisy in what he was espousing as a philosopher, but not doing as a businessman.  He was no longer able to align his interests in biodynamic farming with the production demands of sourcing grapes from growers whose practices did not match his.  And so in 2006, he sold off the Cardinal Zin and Big House labels, moved his Pacific Rim Riesling project to Washington, and slashed his production down to some 30,000 cases.  He now found himself free again to focus on the terroir of his wines and the vineyard practices that most purely elicited them.  A devout practitioner of the biodynamic movement begun by Rudolf Steiner in the 1920's, Randall treats each vineyard site as a living organism, each one requiring a delicate balance between its soils, nutrients, indigenous animals and even its moon cycles.  (And yes, sometimes manure-filled cow horns which are buried in strategic places to then be dug up months later as cosmic-ready mixes that are added back to the soil).  He has gotten back to what fuels him most, and his wines of late are stunning.
And for those of you who came to see him in NYC while he visited us at Terroir wine bar, yes, the rumors are true.  There was a late night wine tasting/spa pedicure adventure, ending in many grown men leaving with painted toes and Cote Rotie-stained teeth.  And for any one that wants to question my manhood, step on up.  Cause when you got Randall Grahm on your side, shit is on.  Just look at these beauties: