(Originally posted as a guest article on
Hop Talk
)
Within the wine, beer and spirits world, passions run deep.  And so do the divisions.  Whether it is beer vs. wine, red vs. white, or vodka vs. bourbon, the warring camps of devotees are steadfast and thirsty for the other's blood.  Whether it is double- vs. triple-distilled, screw cap vs. cork, or old world vs. new world, you're going to get some pretty set opinions.  "A screw cap on my wine?  I ought a bust you in the lip and drown you in a vat of Yellow Tail Shiraz!"  Well, one of the most famous is the can vs bottle division, but the lines are being redrawn.  Change in the beer world is coming…. you afraid of the can?  Well, my friend, it may be time to look again.
So often the choices we make in what we drink tell us a lot about the person.  Like wearing an Armani suit, strutting around with a bottle of Sam Adams Utopia is an indicator of class, style and attitude.  I remember when just the sight of my bottles of microbrew was called out as being "fancy", and I was regularly taunted by can-wielding upperclassmen.  And of course in this case, "fancy" meant arrogant, or high-falutant, like I was some sort of beer dandy or something.  Well, looks who laughing now, you Schlitz-drinkin d-bags…and no, you can't have a bottle of my homebrew.  And now, the door has opened even further and we're seeing the unthinkable:  microbrews in cans.  What the f?  A can?!  "But only swill comes out of a can".  "Only those that care nothing about their beer would disgrace it with such a filthy vessel", the naysayers rally.  And you'd be surprised just who is saying such things….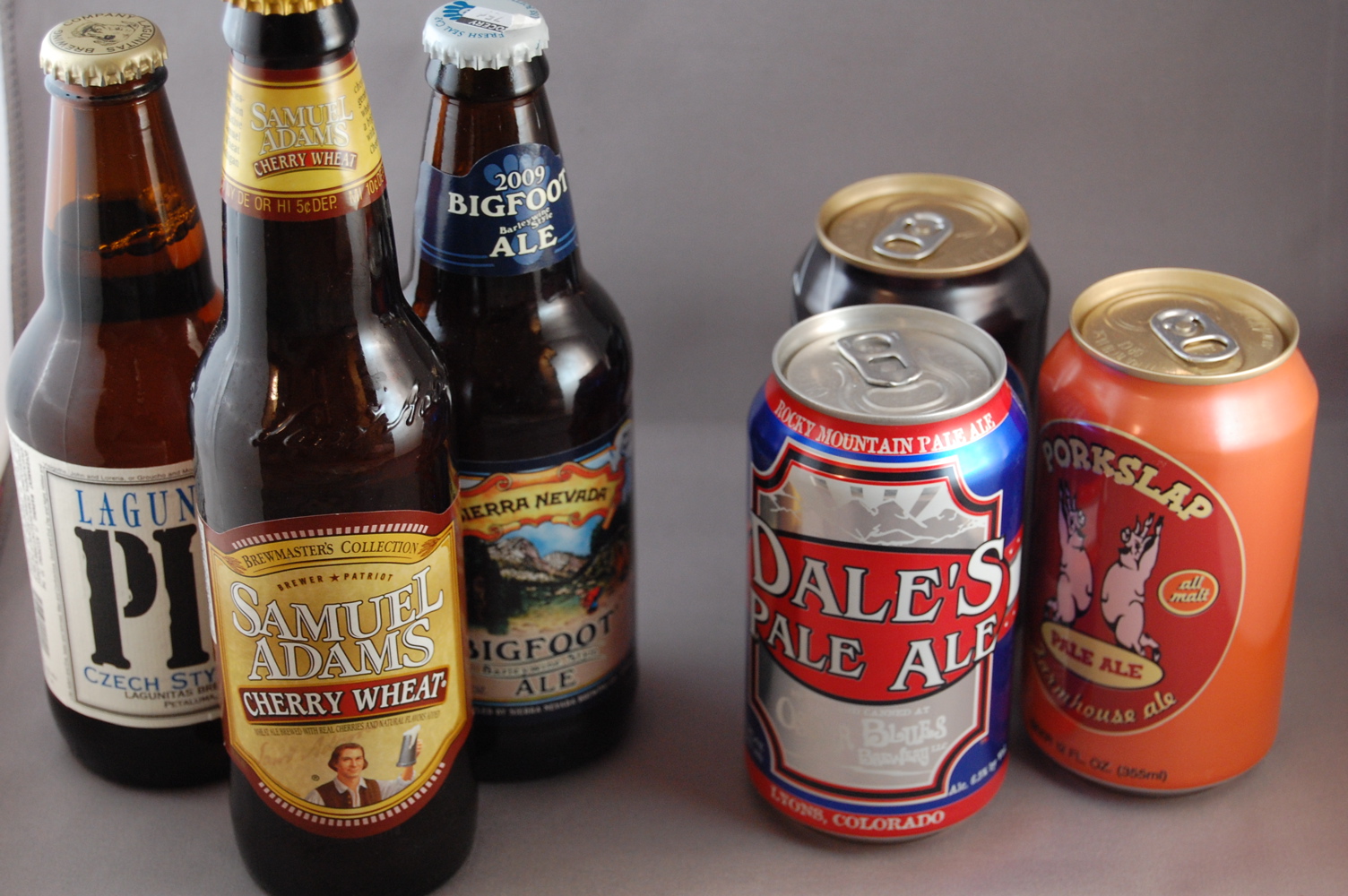 A few years ago, Jim Koch of Boston Beer Company (Samuel Adams) shocked the beer world with his blatant disregard of the can. In 2005, he released what he called the "Beer Drinkers Bill of Rights" to ensure better beer for one and all, and stated, ""Beer shall be offered in bottles, not cans, so that no brew is jeopardized with the taste of metal."  Uproar ensued in the microbrew community, especially at my beloved Oskar Blues Brewery in Lyons, Colorado where they have taken can technology to new heights and are the pioneers in leading the movement away from the beloved bottle.
The evolution of the can is a fascinating one.  As recently as the 1930's, tin cans could not hold beer without exploding.  And then came the advent of the liner.  Initially made of vinyl (and fancy polymers today), they sealed the can, and prevented all liquid contact with the metal.  Over the years, the technology has improved ten-fold and the fear of tainting our precious bevies with metal has become irrational.  In fact, its seeming more and more like the can is the perfect vessel for beer.
I was fortunate to meet Dale Katechis, the founder of Oskar Blues brewery a few years ago at Brewtopia.  There in the midst of all these breweries and their countless bottles was a table filled with cans.  Huh?  It seemed so strange.  Yet for Dale, it was a subtle war cry; a shot across the stern of the micro beer community.  Dale's Pale Ale was not just a great beer, but also a new philosophy: the Can is King.  Backed by the belief in "less air, less light", Dale was upbeat, passionate and grounded in his renegade ways.  And the beer? Unbelievable.  Featuring caramel toffee notes highlighted by fresh hops and an intoxicatingly smooth balance, it is delicious, and was deemed the Top Colorado Brewed Beer by the Rocky Mtn News in November, as well as the NY Times pick as the Best Pale Ale in America in 2005.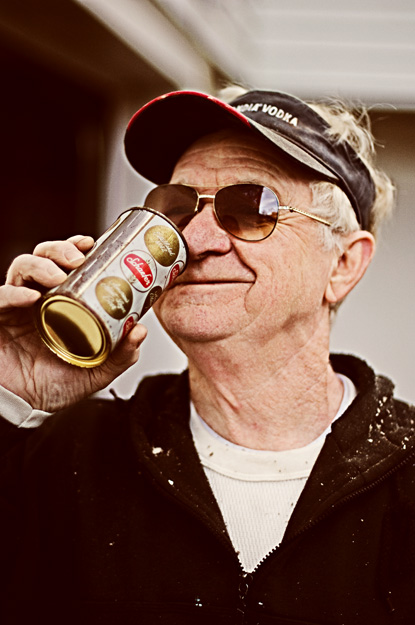 So fast-forward a few years, and cans are now popping up everywhere in the craft beer world.  Breweries like Butternuts in upstate New York, New Belgium in Ft Collins, Colorado, and most recently Sly Fox from Pennsylvania, to name a few, have begun canning.   They're on the band wagon, and are espousing the advantages of the can:  better protection from light and air, easier storage and transport, as well as a quicker cooling time for your tailgate fiestas…So what does that mean for us, the beer drinkers?
Well, frankly, better beer.  Be it canned or bottled, brewers are testing and reinventing the ways we package our prized beverages.  Concerned with the freshness of their beer, every detail is being scrutinized  (and argued over).  But honestly, bottles aren't going away.  The only thing that's really changing?  You're going to find some damn tasty microbrews in cans.  So embrace them, my friends.  Embrace them without shame.  The can will serve you well.