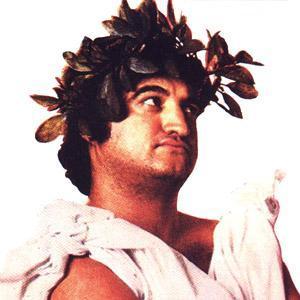 In Roman times, the ultimate show of power was to own a vineyard. In fact, one of the highest honors possible was for the Emperor himself to prepare you one–actually planting and pruning with his own two hands. Forget nude community baths or prized flocks of sheep, if the King throws a few rows of Sangiovese vines in my backyard, my neighbors will never again scoff when they ride by on their ox cart.
Maybe that's the answer:  President Obama needs to go on a vine-planting world tour, stopping at every international hot spot to get down on bended knee and dig around in the dirt with the leaders of the world.  I find it hard to fathom that Kim Jong Il would have any interest in firing off a Taepo-Dong missile after sipping on Sassicaia and slurping down a bowl of homemade pasta sprinkled in white truffles and parmesan cheese.  But I digress…
Italy: Twenty distinct wine regions.  More than 1,000 native grape varietals.  And with some wines named by region, others by grape, some by grape and region, and others seemingly pulled out of Uncle Luigi's hat, it can get quite confusing.  Well, my friends, in a country covered in close to 900,000 individual vineyards, and nearly every hill, mountain and valley covered in vines that may have been introduced thousands of years ago, it pays to take a step back and tip to your hat to the prowess that is Italian wine. From a rustic, earth driven, high-alcohol Primitivo from the south to a vibrant, mouth-watering Prosecco in the north, the sheer range of grapes and wine styles is staggering.
Now, about that vineyard in my backyard; when can I set up a time for Michelle and Barack to plant a couple of Dolcetto vines on my fifth floor fire escape?
A 30-second quiz for you.  How well do you know Italian wines and regions?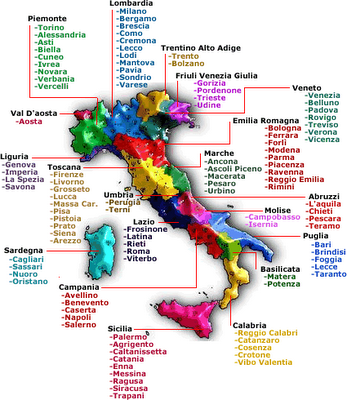 1.  The US wine market was awash in cheap versions of this wine in the 70's and is served by Dr. Lecter as an aperitif with his fava bean dish:
(a) Morellino di Scansano
(b) Barbera d' Alba
(c) Chianti
(d) Lambrusco
2.  A favorite with sommeliers for its full body, rich tannins and high acidity, this southern, dark-skinned grape is the star in Basilicata and Campania:
(a) Montepulciano
(b) Sangiovese
(c) Lagrein
(d) Aglianico
3.  This town in Piedmont takes the Nebbiolo grape on a ride to greatness.  Rising close to 165 ft higher than the Barbaresco zone, its vineyards make up close to 4,200 acres (1,700ha).  Decades of bottle age are possible:
(a) Siena
(b) Verona
(c) Barolo
(d) Assisi
4.  The northern region from which the Gargenega grape and the Trebbiano grape come together to yield intense white wines with mouth-filling texture and citrusy liveliness:
(a) Soave Classico
(b) Firenze
(c) Valpolicella
(d) Pisa
5.  In terms of volume of wine exported, Italy lands in what place?
(a) Fifth
(b) First
(c) Third
(d) Second
ANSWERS:  1(c)  2(d)  3(c)  4(a)  5(b)