Blanc de Blanc Sparkling, "Sofia", Francis Ford Coppola Estate, 2007, Monterey County
(12.6% abv)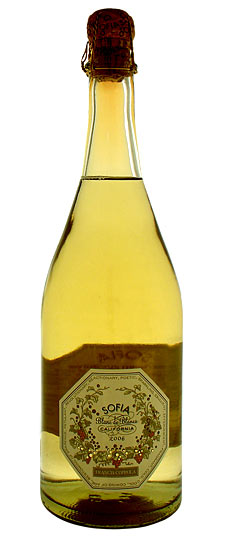 Michael
My father went back, only this time with Luca Brasi.
Within an hour, he had a signed release for a certified check of $1000.
Kay Adams
How did he do that?
Michael
My father made him an offer he couldn't refuse.
Kay Adams
What was that?
Michael
Luca Brasi held a gun to his head,
and my father assured him that either his brains or his signature would be on the contract.
-The Godfather
Francis Ford Coppola means business.  He always has.  The movies he's written and directed are legendary:  The Godfather 1, 2 & 3, The Conversation, Apocalypse Now, Rumble Fish, Bram Stoker's Dracula just to name a few.   They are tight, beautifully wound films with a level of tension that can be unbearable (not unlike some killer Rieslings I've tried).  But the wine business?  How did Francis Ford Coppola end up in one of the most prime real estate patches in Napa?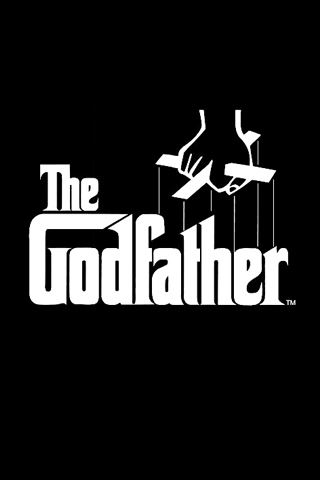 In 1880, Gustave Niebaum, an uber-successful fur trapper and seaman, set up shop in Rutherford, Napa Valley when it was a wee infant in the wine world.  Napa?  Huh?  He created Inglenook winery and went on to win worldwide acclaim for his wines, and this long before Napa became the ultra-chic enclave it is today (and not a facelift in sight).  He built an old school European estate like no one had ever seen and made the first Bordeaux-style wines in the United States.
And almost a hundred years later, in 1975, Francis Ford Coppola fell in love with it while looking for a vacation home where he could make some wine. Originally buying only Gustave's Victorian home and a 120-acre spread, it would be twenty more years until he finally acquired the original vineyards plus the connecting Châteaux.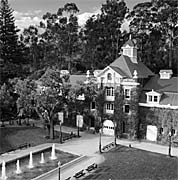 With the release of his sparkling wine series, Sofia (named after his daughter of Godfather 3 fame), he launched a Prosecco-style sparkler.  And much like the rowdy Corleon brothers, Michael, Sonny and Friedo, it is a blend of three grapes (Chardonnay, Pinot Blanc and Muscat), all which vye for their own piece of the pie.
Sourced from Northern Monterey County, the grapes are whole-cluster pressed in stainless steel for primary fermentation and then blended before undergoing secondary fermentation via the Charmat method (just like Prosecco) in large tanks.
Pale straw color with tiny, lively bubbles and a buttery lemon-citrus aroma.  A medium to full body wine with biscuity shortbread notes and a vibrant, round mouthfeel.  Apricots rolled in white pepper and served on thin slices of strawberry come to mind, and leave a tingling on the tongue tip.
It's a serious sparkling wine that doesn't mess around with nuance, instead sending a bold taste message.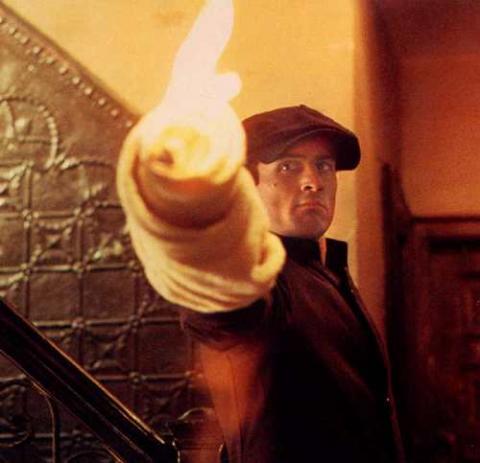 [Tessio brings in Luca Brasi's bulletproof vest, delivered with a fish inside]
Sonny
What the hell is this?
Clemenza
It's a Sicilian message. It means Luca Brasi sleeps with the fishes.