Riesling Auslese, Erdener Treppchen, C.H. Berres, 1996, Mosel, Germany
(8.0% alc)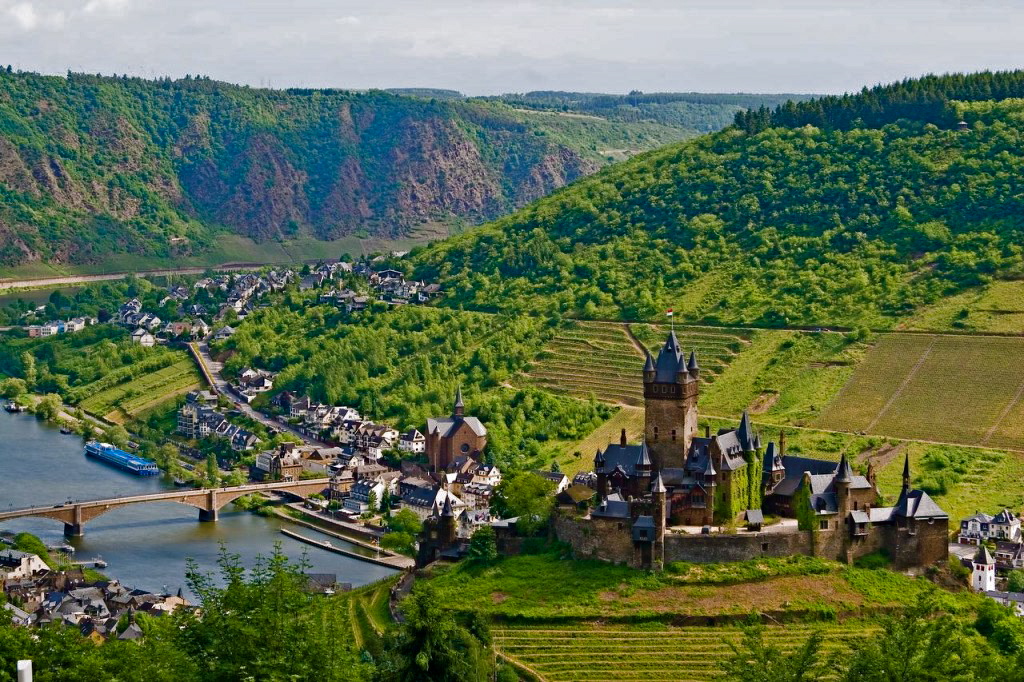 You want complexity?  You want range of flavor?  You want your tongue slapped around like a rag doll and taken on a journey?  Then you want some Riesling.  The noblest of the nobles that many still haven't discovered, Rieslings can range from bone dry to unctiously, hypnotically sweet.  Running the gamet from petrol to honey to citrus flavors, they're mostly lower-alcohol wines that keep you reaching for the glass and licking your lips like a fiend.
The smack of acidity that defines this godly grape makes it the perfect food wine, whether it be with your Moo Shoo Pork or with a packet of Saltine crackers when the cupboards are bare.  Let's forego even explaining that all Rieslings are not sweet, because its been said again and again…oh, I guess I just said it again…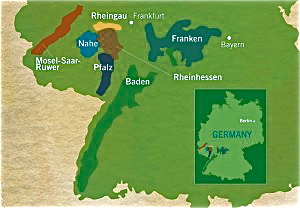 So, buckle up, and lets jet to the famed vineyards of the Mosel-Saar-Ruwer in Germany where a whopping 66% of the vineyards are planted on hillsides of 60 degrees or more.  Hold onto your flugelhorn, because one misstep in these ancient vineyards, and you'll wind up face-first in the Mosel River having crashed through rows of meticulously manicured, stake-trained vines.
Since 1510, Weingut C.H. Berres has been a family-run operation consisting of only 3.5 hectares (about 8.6 acres) of prized vineyards.  Hand-picked and selected with German precision, the grapes are weened from the famous Mosel slate that gives this region's wines their unmistakable minerally, wet-stone characteristics.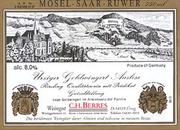 Due to the extreme northern climate and the steep inclines, the Mosel gets about a third of the sunlight hours as Provence.  Bottom line:  its a fight for survival.  But its worth it, as nowhere else in the world is there such a concentration of prized vineyards.  Dear Lord, if I spent my life fighting in such extreme conditions to squeeze out a few grapes, you know they'd be precious.
Light-straw in color, this wine gives off petrol notes and aromas of dried apricots rolled up in gunflint and slate.  Strap on your six-shooter because after an initial hit of residual sugar, your mouth is showered in vibrant acidity and flavors reminiscent of Lemonheads dipped in honey and dredged over river rocks.
Delicious, I say.  The Romans who first planted these vineyards would happily slaughter a lamb in approval…and serve it with a glass of chilled Riesling…
Leave a comment below and tell me:  who are YOUR favorite Riesling producers?