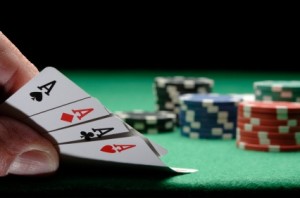 I can think of no better way to spend a lazy Saturday afternoon than around the poker table. Okay, scratch that, how about an afternoon around the poker table with good friends and cocktails? Now you're talking…
And so it was, that we descended upon a friend's apartment this weekend, our barbeque plans dashed by thunderstorms. We each brought various spirits, mixes and tools from our home bars with one mission: to create the ultimate lazy Saturday afternoon cocktails.
After a few well-intentioned attempts at libation glory and much elbow-bumping in the tiny NYC kitchen (not unlike most of the bars I've worked in), one cocktail rose to glory to become a crowd favorite. The Sweet Georgia Lemonade was passed around to oo's and ah's, eventually being batched up to fill a pitcher for everyone at the table. Shuffle and deal, suckas.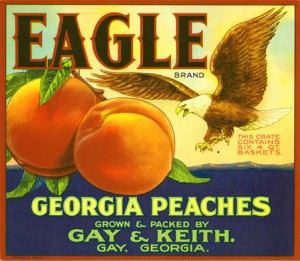 Containing neither lemonade, nor anything relating to Georgia, the Sweet Georgia Lemonade packs a whallop and is not for the faint of heart. Named in honor of my buddy's home state, it is stronger than the average cocktail and so tasty you'll quickly find yourself reaching for more. But be warned ye fair poker players, go easy on this delicious devil because she packs a full-house punch.
Sweet Georgia Lemonade (makes 2 servings)

3 oz Rittenhouse Rye Whiskey
1 oz Triple Sec
½ oz Sweet Vermouth
1 oz Simple Syrup
1 oz Fresh Lime Juice
3 Dashes of Angostura Bitters
2 Mint Leaves
Muddle the mint and the simple syrup. Add a handful of ice and the remaining ingredients. Shake vigorously and serve in a rocks glass over crushed ice.