Ploussard, La Chamade, A&P Bornard, Arbois, France, 2006
(13.5% Alc)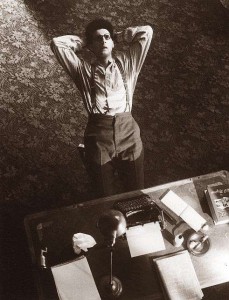 Barton Fink is one of my favorite movies.  I first saw it when I was fifteen, and remember it vividly.  It was like no other movie I'd ever seen: complex, dark, and quirky with strange characters (a neurotic NY playwright who moves to LA to write a wrestling film and a jovial insurance salesman turned serial killer), a bizarre plotline (writer's block gone bad in a deserted hotel) and camera angles that surprised at every turn (see pic above).  Well, last week, I discovered my Barton Fink of wine: the region of Jura and the Ploussard grape.  And now, everything's changed.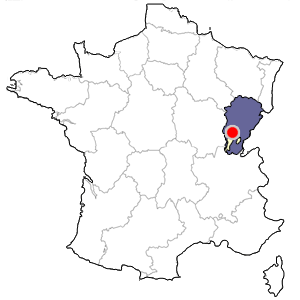 The region of Jura is not a familiar one, and is steeped in mystery and ancient winemaking techniques. Lying in the shadow of Burgundy, it is a region tucked away on the eastern flank of France between Burgundy and Switzerland. With similar climate and soils to Burgundy, it's unique because of its proximity to the Jura Mountains, which bring harsh winters and relative isolation. Mostly known for its whacky, oxidized whites called vin jaune, the wines from Jura (red, white and rosé) are quirky and play by their own rules like Joel and Ethan Coen, the creators of Barton Fink. Common white grapes include Savignin and Chardonnay, while red grapes include Ploussard and Trousseau, not exactly wines found on the shelf next to the Kendall Jackson.  In fact, you might not find them on the shelves at all.
On a recent outing, I went into three separate wine stores, only to be told: yep, tried em, but can't sell em cause no one knows em. Being told "no" only drives me on more, and much like Barton Fink hooked me on the films of the Coen Brothers, so too has the Bornard La Chamade got me fixated on the wines of Jura. Oh Ploussard, you are a saucy red devil, and I will hunt you down.

The La Chamade Ploussard by Annie and Philippe Bornard hails from the commune of Arbois Pupillin, the most well-known region in Jura. Your first hint that something interesting is going on is the nose of the wine; notes of spicy strawberries and spiced apples tease your nostrils. The body is medium to full with a delicious midpalate of acidity that wakes your senses. The core of the wine has an earthy, barnyard character, but one that is wrapped in fruity, pink grapefruit and a candied cherry finish. It's delicious and startling, and balances a tightrope between earth and fruit.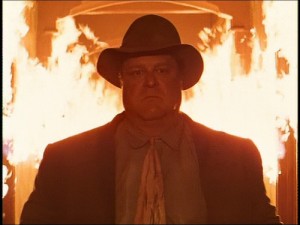 We'll never see these wines take the world stage with a vengance, but that is what makes them special. There was a bit of something lost when the Coen Brothers' film, Fargo, won multiple Oscars. Yes, it was a great accomplishment, but I got damn sick of hearing everyone spouting their off their feeble attempts at a North Dakota accent. So let's leave Jura off the map for a little while longer and enjoy it for ourselves…