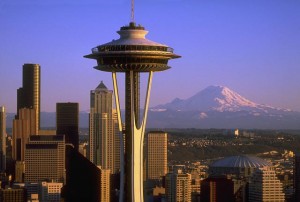 Seattle rules.  For an NYC boy like me to get to see more than a sliver of the sky at a time, it's a pleasure, but to see the entire sky at once was beyond therapeutic.  And the sheer amount of art?  Whoa.  I thought the East Village was artsy, but its got nothing on Seattle, where every direction you look, art awaits.  A bus stop?  No, to Seattle, it's a place to put poetry and paintings on four walls where a bus just happens to pick people up.  The neighborhoods are dripping with character, and the people are friendly and generous, with a pre-requisite to live there being at least one appendage entirely covered in tattoos.  An arm?  Nope, a canvas for a slew of tats.
Though Washington puts out some incredible wines, this trip was all about beer. A recent inductee to the dark arts of homebrewing, my brother Joe and I will riff for hours on what our favorite microbreweries are doing (I guess this is what growing up in Fort Collins, Colorado does to you; they should just give you an Odell's pint glass when you're born at Poudre Valley Hospital because you will no doubt be spoiled by loads of amazing beer by the time you reach high school graduation. The drinking age in Colorado is 16, right?)
Based on my recent posting of the Zymurgy Top 50 Beers chosen by homebrewers, we were on a mission to taste the beers not available to us in our fair Gotham (seriously Odells and New Belgium, get your asses out here!). First on our list was the chart-topper, Pliny the Elder, which was so damn tasty, we were reduced to babies screaming for their bottles, chanting: "Pliny! Pliny! Pliny!" And in a city where a beautiful thing exists called the Schooner (6 oz glass), we sampled a plethora of beers and felt like kids in a candy shop.  Well, intoxicated kids in a candy shop.
Here's a quick round up of a few of the brews we tasted:
Imperial IPA, Hop Czar, Bridgeport Big Brews, Portland, Oregon, 8.5% abv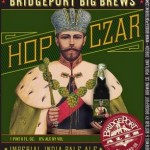 A caramel brown appearance with nice head retention. It started off promising, with an aroma of apricots rolled in hop resin with a whiff of bright citrus, but boy we were in store for a demon. Now I like my hops, but my note on this one was: "layers of aggressive hops that whipped the fuck out of my mouth, leaving it abused and covered in a filmy, resinous afterglow." Far from balanced, but impressive due to its sheer ridiculousness, it had a pine needle finish. If it stopped ¾ of the way through the journey through my mouth, it'd be perfect, but instead it was an onslaught and I would be hard-pressed to finish twelve ounces of it.
Double IPA, Pliny the Elder, Russian River Brewing, Santa Rosa, California, 8% abv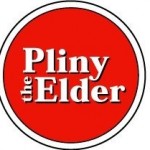 Copper caramel color, with notes of blood oranges drizzled with pine resin on the nose. An intoxicating aroma that is both bright and fresh. Full-flavored hops unfold at once, leaving your tongue stimulated from front to back. Supported by malts that taste as if they were dipped in caramel, and with a hint of lime juice. The flavors stay lifted and forward in the mouth. Though super hoppy, it finishes clean and leaves you longing for another sip. I was reduced to a baby wanting another sip from the bottle. Delicious, complex and very drinkable.
Imperial Porter, Black Butte XXI, Deschutes Brewery, Bend, Oregon, 11% abv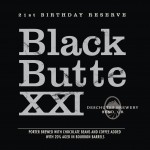 Brewed as a limited release, the Black Butte XXI is a much sought-after release, and we were stoked to find it. It's a porter brewed with local chocolate and coffee, with 20% of it aged in bourbon barrels. Dark chocolate and near black in appearance, it had a milk chocolate colored head that had minimal foam retention. An aroma of espresso grinds, dark chocolate and a hint of smoked chipotle pepper. Complex flavors that hit you en masse, but then quickly sort themselves out elegantly. Each flavor is clear and distinctive and balances beautifully, finishing clean. Afterwards, we noted the bottle said: "Best after October 2010", so we rushed back to grab another bottle, which we'll sit on, till next year. A powerhouse.
IPA, Red Chair, Deschutes Brewery, Bend, Oregon, 6.4% abv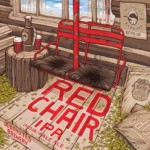 With a creative label portraying an abandoned ski resort chair-lift that had been fashioned into a porch chair for a cabin, I was instantly intrigued. Copper caramel in color, the Red Chair exhibits a citrusy hop freshness. With flavors that fill the mid-palate, the hop character is firmly rooted and balanced over a nice malty platform. Notes of caramel dipped tangerines and graham crackers lead to a nice long finish. Refreshing and super drinkable.
What a great trip it was. Now if I can just figure out what tattoos to cover my right arm with, I'll be all set…