Ask an Insider is an interview series that talks to the people that make, serve, shake, sip, pump, pour, crush, distill, and bring life to this industry.  (For other interviews in the series, click the Ask an Insider tag at the bottom)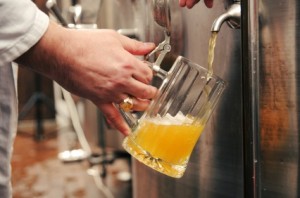 There are many professions that kids consider downright uncool.  "What's your dad do?  Oh, he's a middle manager for a bank?  Lame.  I'm gonna be an astronaut".  "Yours is a teacher?  Yuck!  I'm gonna be a millionaire in Dubai" (yes, times have changed).
But when I was a kid and heard that my best friend's dad was a brewer at Anheuser-Busch, I thought it was pretty damn cool.  I'd been on their brewery tour and seen the shiny equipment, the fancy conveyer belts and the endless bottles whizzing by at light-speed.  Plus, did he get to ride the Clydesdales?!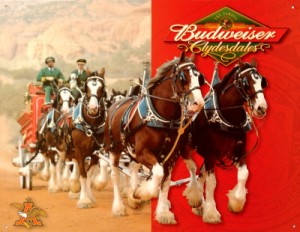 Well, I never really knew exactly what he did, and so after a recent trip of his to NYC where I grilled him about my home brewing techniques, I thought it was time to ask him.
Doug Hamilton saw the rise of the microbrew industry from the inside of a macrobrewery.  In the early 1970's, breweries like Sierra Nevada and New Belgium hadn't yet come on the scene and the industry was dominated by five national brewers:  Anheuser Busch, Schlitz, Pabst, Miller and Falstaff.  Much consolidation was happening, and regional brewers began to fall by the wayside, which created a void in the local brewery scene.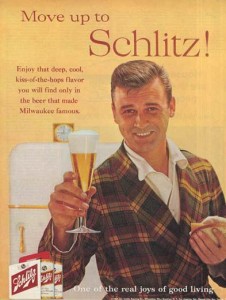 And so it was that a handful of savvy entrepreneurs, after traveling through Europe and tasting the specialty beers they had to offer, entered the scene and a new segment of the industry was born: craft brewing done by "microbreweries" (a brewery with an annual production of less than 2 million barrels).
But through it all, and even after being approached to work for multiple microbreweries, Doug Hamilton chose to stay in Fort Collins, Colorado and work for the mega-brewer he had come to love: Anheuser-Busch.
Now, granted, Budweiser is not my first choice for a great beer (or even my top 50).  In fact, their world is one I know very little about.  But after my interviews, I've come to have new respect for what they do.
Upon graduating from UC Davis in 1973 with a Master's Degree in Food Science/Brewing Science, Doug went to work for Great Western Malting Company.  In 1987, he moved to Fort Collins and accepted a position at the new Anheuser-Busch plant where he remained for the next 19 years, eventually retiring as Area Manager.
When and how did you get your start in brewing?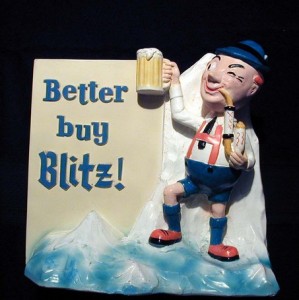 MY DAD WORKED AT BLITZ-WEINHARD BREWERY FOR 40 YEARS. I GREW UP WITH IT. SOME OF MY FONDEST MEMORIES AS A LITTLE BOY WERE GOING THROUGH THE BREWERY WITH MY DAD ON WEEKENDS. THE SMELLS OF THE HOP ROOMS, THE FERMENTING BEERS (THEY STILL HAD A FEW OPEN FERMENTORS BACK IN THE EARLY FIFTIES), THE COLDNESS OF THE FILTER CELLARS.
What is the typical schedule of a brewer?
DEPENDS ON THE LEVEL: AT ENTRY LEVEL, IT WAS ROTATING SHIFTS EVERY MONTH (DAY, AFTERNOONS, AND MIDNIGHTS).  AT HIGHER LEVELS IT WAS WORKING DAYS AND SOME WEEKENDS. ALWAYS, YOU HAD TO BE READY TO TAKE CALLS AT ANY HOUR OF THE DAY OR NIGHT, AND BE PREPARED TO COME INTO THE BREWERY, IF NEED BE.
Scariest thing about brewing?
BOIL-OUTS. WE USED TO BOIL THE WORT IN THE BREWKETTLE WITH THE ENTRY HATCH OPEN. THIS ALLOWED FOR A GOOD DRAFT AND ENABLED EASY ACCESS TO ADD THE HOPS.
OCCASIONALLY, THE WORT WOULD SUPER-HEAT AND WOULD SEND A THREE-FOOT DIAMETER STREAM OF BOILING WORT IN A FIFTEEN-FOOT LONG ARC ACROSS THE BREWHOUSE AND COVER THE FLOOR IN BOILING SUGARY SOLUTION THAT WOULD SEVERELY SCALD ANYONE UNFORTUNATE ENOUGH TO BE IN THE WAY.
I'VE SEEN BOIL OUTS THAT PUT 120 BBLS (ALMOST 4000 GALS.) ON THE FLOOR IN LESS THAN 30 SECONDS. TRULY SCARY!!
What is your pick for the most underappreciated beer?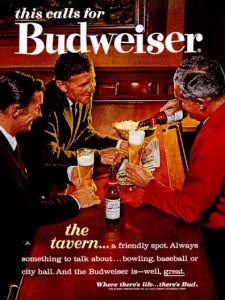 AMERICAN LAGERS ARE OFTEN LOOKED DOWN UPON BECAUSE THEY ARE SAID TO LACK CHARACTER. YET, IN MY OPINION, THESE CLEAN, FRESH TASTING BEERS ARE SOME OF THE MOST DIFFICULT TO MAKE, SIMPLY BECAUSE THERE IS NOTHING TO MASK ANY OFF FLAVORS OR DEFECTS.
When was the first time you recall hearing about "microbrews"?
IN THE LATE 70'S GREAT WESTERN MALTING STARTED SUPPLYING MALT TO HOME BREWING CLUBS IN SOUTHERN CALIFORNIA. IN THE MID 80'S THEY STARTED SUPPLYING BREWERS LIKE ANCHOR STEAM AND SIERRA NEVADA.
What was the general view of them from the inside of the macrobrewery?
SOME PEOPLE THOUGHT OF THEM AS INTERLOPERS AND A POTENTIAL THREAT. I THOUGHT OF THEM AS A WELCOME ADDITION TO THE INDUSTRY. HOWEVER, IT IS IMPORTANT TO NOTE THAT QUALITY VARIED FROM EXCELLENT BREWS TO UNDRINKABLE. THOSE THAT COULD MAKE A GOOD BEER, CONSISTENTLY, I APPLAUD. THOSE WHO CAN'T SHOULD LOOK FOR ANOTHER LINE OF WORK. MANY PEOLE IN A-B THOUGHT THE SAME WAY.
THE PROGRESSION OF MICROS FROM THE "BEGINNINGS" IN THE 80'S BEGAN SLOWLY AND THEN PICKED UP SPEED AND WAS ALMOST EXPONENTIAL BY THE MID 1990'S. AT THAT POINT EVERYBODY AND HIS BROTHER THOUGHT THEY COULD MAKE BEER AND I RECALL TASTING SOME BEERS THAT HAD SUCH STRONG OFF-FLAVORS AS TO BE UNDRINKABLE.
THERE WERE THOSE WHO THOUGHT THAT IF A LITTLE SPECIALTY MALT WAS GOOD A LOT WAS BETTER. I RECALL TASTING A PEATED MALT SCOTTISH ALE THAT HAD THE LOOK OF USED MOTOR OIL AND THE FLAVOR OF "LIQUID SMOKE" THAT YOU WOULD USE AT YOUR BBQ.
AS WITH MANY "CRAZES" THE BAD BREWERS AND LOUSY BEERS CAME AND WENT AND THOSE WHO PAID ATTENTION TO THEIR PRODUCTS AND PRODUCTION CAME THROUGH IT WELL. SOME EXAMPLES, BUT CERTAINLY NOT ALL I COULD MENTION:
SIERRA NEVADA WAS ONE OF THE EARLY ENTRIES. THEY STARTED WITH A CLEAR PLAN, GOOD TRAINING AND ATTENTION TO DETAIL.
ANCHOR STEAM IS ANOTHER STORY. THAT BREWERY HAS BEEN AROUND THE SAN FRANCISCO AREA FOR WELL OVER A CENTURY. IT SURVIVED PROHIBITION, BUT BY THE 1960'S IT WAS IN DECLINE. FRITZ MAYTAG, OF THE MAYTAG APPLIANCE FAMILY, BOUGHT THE BREWERY AND MOVED THE OPERATIONS TO THE SOUTH END OF THE CITY. HE PUT HIS HEART AND SOUL INTO IT AND MADE IT INTO A HIGHLY SUCCESSFUL HIGH QUALITY BREWERY.
AS YOU KNOW, FORT COLLINS HAS ODELL AND NEW BELGIUM, TO BRAG OF. IN THEIR OWN WAYS THEY HAVE DONE EXTREMELY WELL.
A-B COULD MAKE MICRO PRODUCTS IN THE MAJOR BREWERIES, BUT THE VOLUME IS NOT THERE TO SUPPORT THESE PRODUCTS IN THE SCALE THAT WOULD BE PROFITABLE.
Was there at the time, and is there today, a divide between the two worlds?
THE REAL DIVIDE BETWEEN THE MICROS AND MAJORS IS THE TARGET CONSUMER. MAJOR BREWERS TARGET PEOPLE WHO WANT TO HAVE A BEER TO QUENCH THEIR THRIST AFTER WORKING IN THE BACK YARD OR TO DRINK A FEW WITH SNACKS WHILE WATCHING A SPORTING EVENT.
MICROS ARE SOMEWHAT DIFFERENT. THEY TEND TO GO WITH MEALS OR AFTER MEALS AND, USUALLY, ONE OR TWO AT A TIME.
THIS IS NOT ALWAYS TRUE, BUT THE TENDENCY IS THERE. THUS THERE IS PLACE FOR BOTH.
"My top 5 favorite beers are…"
I STILL LIKE BUDWEISER
SIERRA NEVADA PALE ALE
FULL SAIL LTD #3 (SEASONAL)
REDHOOK ESB
ODELL ISOLATION ALE (SEASONAL)
ODELL ALSO MAKES A DRAUGHT-ONLY SEASONAL BEER CALLED "DOUGWEISER". (NAMED AFTER DOUG ODELL, THE OWNER) QUITE GOOD.
Thanks, Doug, for reminding me of the fact that whether you go micro or macro, we're all beer lovers.  And though I may not be pouring a Bud Light into my glass any time soon, I respect those who do.  Good brewers share the same goals: quality, consistency and respect for craft.
Now how about letting me borrow one of the Clydesdales?  I've got a hot date to take out on the town tonight.