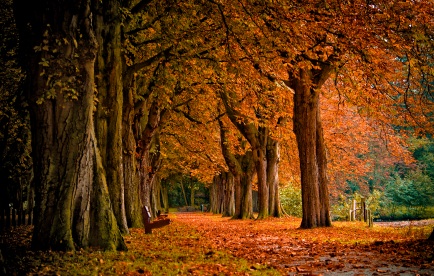 Its about that time.  Spices, baby, spices.  As the mercury begins to drop, I always become strangely nostalgic.  Oh, Fall, you mischevious devil.  How do I count the ways I love you?  And oh, how you taunt my beer glass with your seasonal delights.
I popped into my local store a couple of weeks back and found a race in my heart as I saw the Oktoberfest beers hitting the shelf.  Hells yeah.  Bring me a sweet, sweet Marzen and let me crack one open under a Sycamore tree while zoning out on the changing colors of the leaves.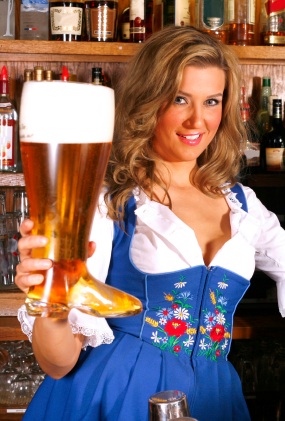 Almost a year ago, one of the first pieces I wrote with a vengeance was about the origins of Oktoberfest and the beer styles associated with it.
But this piece is about the Fall Seasonal beers Marzens, Pumpkin Ales and Fresh Hopped IPAs.  Look out, because we're starting to see beer labels emblazoned with jack-o-lanterns, witches and the obligatory ghouls and goblins.
And underneath these ridiculous labels, we're talking tasty beers.  Fall just tastes good.  The air goes crisp, the sun sets earlier and the wind hints at the winter lurking on the far horizon.  Let's break em down…
"Marzen" is the German word for "March" and is the month in which these lagers are brewed.  Originating sometime before the 16th century, this style of beer would sit in cold storage for six months before being opened at the start of the Fall celebrations.  But why so far in advance, you ask?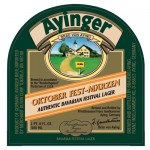 Well, you simply couldn't brew during the summer in Germany before refrigeration, as it was just too damn hot and would lead to funky bacterial infections in your beer. But brew it when its cold, then stash it away in the cellar (otherwise known as "lagering"), and you're good to go when the fall season hits.
Marzens are dark, spicy, delicious beers with an alcohol level that ends up between 4-7% abv.  They are often toasty, full-bodied, dark/copper in color and have a mild hop profile.
And its Harvest time, kids, so that means the fruit of the earth and all its bounty is coming forth.  Cornucopias of pumpkins and fresh-picked hops are being unleashed.  "Pumpkin beer", "Fresh hop beer" and "Field blends" are all now officially recognized categories by the Great American Beer Festival.  What you end up with is Fall in a bottle.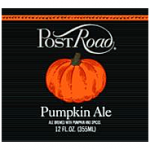 In celebration of the gourd, Pumpkin Ales are made around this time.  Often seasoned with Cinnamon, Nutmeg, Allspice, Ginger, Clove and what have you, they're sometimes not even made with pumpkins at all, but instead with their more flavorful gourd-ish brethren.  When I made my Praise the Gourd homebrew, I cut up a Winter Gourd, covered the pieces in brown sugar and roasted them until caramelized.   Tasty stuff.  Plus, George Washington was known to make it, so you know its gotta be good.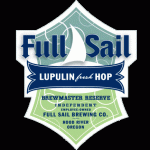 Fresh hop ales, sometimes called "Wet hop" ale or "Harvest ales", are made with hops that have just been harvested (sometimes only hours previously).  They give distinct notes of citrus, earth, pine and spice to the beer.  Often appearing at the end of September, these are for those with a serious craving for the lupilin.
Damn if I don't love me the Fall.  I hereby announce the changing of seasons.  Summer was great, but nothing beats Fall.  Bring on the spice, the chill in the air and the Headless Horseman.
Drop a comment below and let us know what Seasonal Fall Beer you got your eye on…