English Pale Ale, Blandford Fly, Badger Brewery, Hall and Woodhouse, Dorset, England
(5.2% Alc)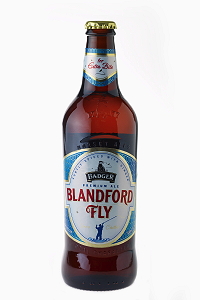 In the small, sleepy town of Blandford Forum in southern England, a tiny predator lurks at the banks of the River Stour.
Rumors abound as to its actual size; some claim it is mere millimeters, while others claim it is the size of a pterodactyl.  But all can agree on on one thing:  the bite from the Blandford Fly is vicious, leading to fever and swelling.  The cure?  Beer, of course.
Local, Nick Malden (whom I met while scuba diving in Costa Rica where we were both honeymooning), tells this account: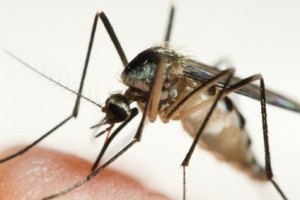 "Playing in fields abutting the Stour River as a child,  rumours periodically resurfaced about the dreaded Blandford Fly or "Blanny bomber" as it was known to us.  No one quite knew what they looked like, but their bites were real enough and the stuff of legend – I can still picture a blister the size of a dinner plate on a neighbour's leg.  I pictured them as huge mutated crane flies with savage, blood-smeared proboscises".
For some reason, the fly was attracted to the sweet flesh of the local housewives and, as we all know, you don't mess with an English mummy…especially not one covered in welts.
They sprang into action and, over the years through trial and error, it was determined that ginger was the preferred salve (stinging nettles and poison sumac were quickly ruled out…oh, the horror…).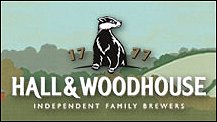 Never failing in their civic duties, the brewery of Hall and Woodhouse sprung into action.  Hence, the Badger Blandford Fly was born–"subtly spiced with ginger for extra bite".
Ginger has a long history with English brewing, and was heavily used as a spice (along with licorice and various tree barks) in the 1700 and 1800's.  They give the beer more complex aromas and flavors, but most importantly, serve to balance the sweetness of the malts.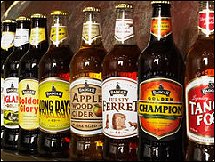 Badgery Brewery (Hall and Woodhouse) is an independent, fifth-generation family brewery that has been brewing traditional bottle and cask ales since 1777.  Knowing I'm a beer geek, Nick was kind enough to smuggle me a bottle from across the Atlantic…and it was well worth the journey.
Light brown in color with a slight head retention, the Blandford Fly gives off notes of cinnamon, clove and ginger on the nose.  Malty, with the flavor of English biscuits (thats "cookies" to you, Yanks), there is a delicious, subtle ginger seasoning on the palate akin to drinking liquid Ginger Snaps.  Its a fruity ale with a nice, lifted spice that grounds and balances the notes of tangerine present in the flavor.
Now if you can just smuggle me back a Blandford Fly itself, Nick, I can complete the circle and test the beers therapeutic and redeeming qualities.  I guarantee this sweet Irish flesh would be a tasty target.