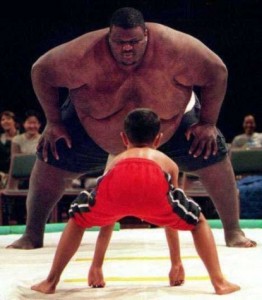 Owning a microbrewery is a labor of love.  Often times, the genesis is a mad homebrewer's hobby growing so big that their basement, kitchen, garage and children's closets become so clogged with gear that they HAVE to go pro.
This is what happened to Matt and Renee Nadeau who are about to celebrate the tenth anniversary of Rock Art Brewery.  But now they're being attacked.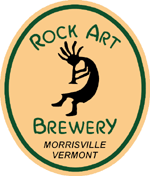 (Personally, as a homebrewer living in a tiny one- bedroom apartment in Queens, it has certainly been a challenge and I can tell you that one corner of our bedroom is so overloaded with hoses, brushes, buckets and tools that were my wife not so in love with the beer, they'd end up on the curb for NYC's finest to haul off.  But enough about me…)
This story is about a battle that's brewing in the cozy state of Vermont.  And its gonna be a long and costly one.  A classic tale of corporate greed and the power of the dollar squashing the little guy.  The villian in this story?  Monster Energy Drinks.  But wait, you ask, what the hell does Monster want with a small microbrewery in Vermont?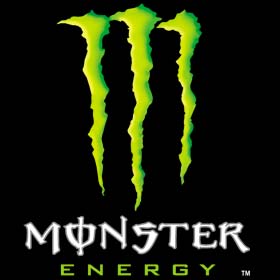 Well, in a stroke of pure asinine genius, the corporate wizards at Monster have decided that the beer being brewed in Vermont under the name "Vermonster" may cause confusion in buyers and be a threat to their billion-dollar enterprise.  What the f*c%?!!
Yeah, I certainly know that I'm confused when I go to buy my oversized can of energy goo/dog shite:  "Crap! wait!  Is it the black aluminum can that proudly claims "Unleash the Beast!" or is it the 22 oz glass bottle that has a clearly depicted Rock Art Brewery logo in the center of the bottle? Oh, my head hurts, I'm so confused!  I just want my jolt of sugar crap in my veins and now I got to LOOK at the label?!"
What a frickin joke.  And the irony?  Everyone knows it.  The sad part is that Matt and Renee are small businessfolk who don't have the financial means to fight this giant.  Everyone has advised them to just back down and change the name to avoid the years of legal wrangling that will ensue, and the dollars it will cost.  But Matt refuses to cowtow.
(Frankly, my feeling is that Monster and the whole slew of caffeine-driven energy drinks will prove to be ridiculously toxic, but only after years of our children mindlessly consuming this garbage.  But this is America, and they're free to peddle their crap).
What pisses me off is their attack on Rock Art Brewery.  For that, its time for us to stand up!  Stand up for the little guys and stand up for the microbrewery that doesn't have the means to defend itself.
Here's Matt's story in his own words:
Take action, people.  Start by boycotting Monster then get involved by clicking on the links below: