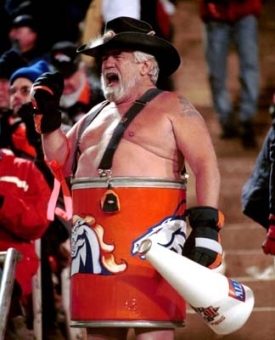 What's life without the barrel?
It seems that everywhere I look these days, my favorite breweries are releasing tricked-out, new barrel-aged beers.
Port barrels, whisky barrels, sherry casks, madeira casks, wine barrels.  Its kind of dizzying.
What's next?  Monkey barrels?  Fish barrels?  Oil drums?  (Who knows, perhaps an Exxon Light Crude Porter would pair beautifully with my grilled Rib Eye steak.  Mmm, fossil fuels…delicious).
But what may seem like a new partnering is far from that—at least in the overall picture of our favorite drinks.  I mean, the barrel and our bevies are more tried and true partners than peanut butter and jelly.
White Burgundy is nothing like its stellar self without aging in French oak.  Sherry is but a bizarre and funky wine before it travels through the towering, wooden solera.  And what's Scotch without maturation in old whisky barrels?  It is only when our precious liquids and the wood come together that magic truly happens.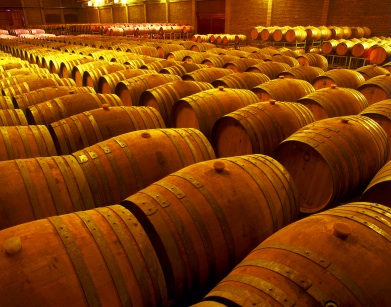 Oak is fine and oak is king.  Its been the perfect vessel for storing our beers, our liquors, our wines and even our fresh water for centuries.
And what to do with them once they've served their purpose?  Well, use them again, of course!  Bourbon barrels are used in Kentucky then shipped to the Scottish Highlands where they undergo a second life in the maturing of Single Malt Scotch.  But why?
Well, their harsh tannins have mellowed and after their aging requirements are completed, barrels are essentially chock full of flavor and filled with the soul of the spirit that once called them home.  And like a haunted house, their former inhabitants are very much alive and very much held in limbo.  So free them, ye fine brewers, free the spirits.
I tried two barrel-aged beers recently that rocked my world and opened my palate to new quivering heights of flavor: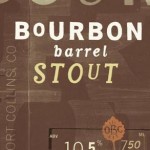 ODELL, BOURBON BARREL STOUT 10.5% abv
Coming out of the beer mecca of Fort Collins, Colorado (a slight tear of pride always rolls down my face when I see my hometown beers kicking ass), Odell's brews an Imperial Stout and then transfers it to Kentucky bourbon barrels where the wood, the beer and the soul of Kentucky bourbon meld to create a magical elixir of intoxicating flavor.  (Warning: this beer with a rich dessert is such a great pairing that it just might blow the doors off your Chevy).
Gorgeous, foamy head with excellent retention.  Notes of concord grape rolled in cocoa powder on the nose.  Blueberries and milk chocolate unfold on the palate.  Deep chocolate and espresso flavors with a fruit center that's super drinkable and keeps me going back for more.  Deceptive how high in alcohol it is and wouldn't pick bourbon out as a flavor.  Layers of flavor that unfold beautifully with an astounding complexity and drinkability.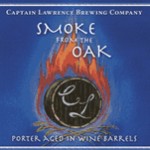 CAPTAIN LAWRENCE, SMOKE FROM THE OAK PORTER (WINE BARREL AGED) 6.4% abv
Residing a mere hop, skip and a jump away from NYC, Scott Vaccaro's brewery lies in Pleasantville, NY.  After homebrewing like mad, attending UC Davis' Brewing Science program and working for Sierra Nevada for six years, Scott returned to his home state on the East Coast and set up shop in 2005.  For around 12 months, his Smoked Porter is aged in French oak barrels that once gently rocked fine Merlots and Pinot Noirs to sleep.
With a nose of roasted malt, a wee bit of smoke, a dash of dark fruit and what hints to be wine, you really have no idea what is in store for your naive palate.  Once sipped, the beer releases its wonderful secret trove of flavors and your mouth is off and running while your mind sorts out what you're tasting.  A nice head on the beer with a core of sour cherries that taste as if they've been sprinkled with cocoa dust and stirred with an oak stave, the beer is complex, tasty and well-balanced for smokey, wine-loving drinkability.
O ye fine barrel, where would we be without your saintly touch?  Destitute, I say.  Degenerate and downright destitute.
So tip your hat for the barrel.  It deserves the respect.