Baltic Porter, Oy Sinebrychoff Ab, Kerava, Finland
(7.2% alc)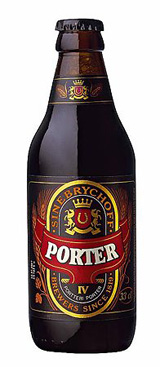 I hereby declare that all of our soldiers be supplied with the latest in body armor technology, lightweight night-vision goggles and Camelbak drinking systems filled with Imperial Porter.
In an attempt to fill out my beer list at Hearth and Terroir with some eclectic, international styles of Porter, I stumbled into the great white north of Finland.  Frankly, I knew nothing about Finnish beer, and frankly I still have only cracked the surface.  But what lies bubbling underneath is a rich brewing history.
So what's this about troops being supplied with beer?  Well, in the 18th century, Empress Katharina of Russia became enamored by the high-alcohol, roasted malts of Imperial Porters.  So much so that she decreed all her troops be supplied with it.
(Honestly, after tasting some of these huge, sometimes heavy beers, its clear that Katharina was a Russian badass.  I'm sure her parties were pretty wild and, no doubt, involved bejeweled beer bongs made from reindeer horns and ended in mass sex romps on polar bear skin rugs–well, at least that's how I imagine it).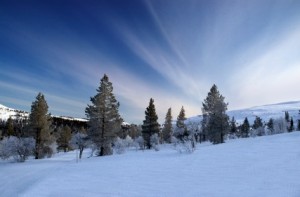 But back to Finland.  Although brewing began in the Middle Ages, the first brewery in Finland (as well as ALL the Nordic Countries) was Sinebrychoff.  And to this day, "Suomalaisen oluen päivä," or the 'Finnish Beer Day' is celebrated on October 13th to commemorate its founding, as well as the birth of Finnish beer.
The most popular styles of beer in Finland are Pale Lagers (go figure: we've got Budweiser as our unofficial American mascot), but it is the Sinebrychoff Porter that caught my attention.  And with a country as cold and near the Arctic Circle as Finland is, I'd prefer to slip into my yurt on a cold winter night with a rich Porter.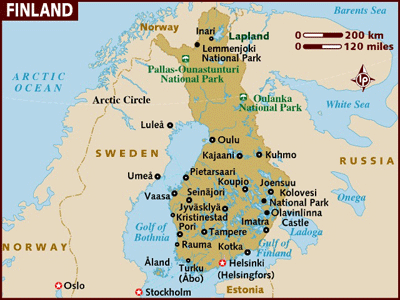 Created by Nicolai Sinebrychoff in 1819, in what is today the oldest operating brewery in Scandinavia, Sinebrychoff uses four different malts (Vienna, Munich, Chocolate and Caramel) and two types of hops (Hallertau and Saaz) for its Porter.
Roasted chocolate flavors dance through minefields of espresso grinds and wind you through a cherry-tinged core that washes your mouth in a refreshing blast of drinkability (and trust me, drinkability is key with big porters.  That is unless you like the taste and mouthfeel of Pennsoil motor oil with your Chocolate Mousse…)
What do you say, General McChrystal?  If we're gonna send a shitload more of our boys into harm's way, the least we can do is outfit them with some good, hearty beer in their backpacks.  It's only common courtesy.