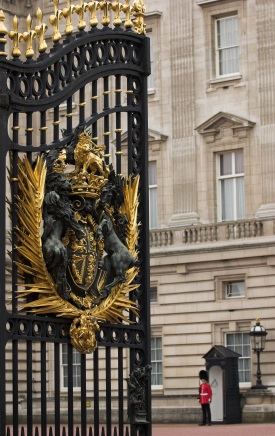 Just before Christmas Eve dinner, the guests of the Royal Family retire to the Saloon to enjoy gin and tonics with the Queen (who drinks a dry Martini).  Afterwards, the guests are seated at 8:30 pm for a splendid, candlelit meal that unfolds in rehearsed waves of grandeur.  White wine is served with the hors d'oeuvres, Claret with the entrees and Champagne with dessert.
For the Brits, structure, tradition and ritual are all intertwined with the food and drink.  In fact, this is the way most of Europe dines and a way we Americans have often neglected.  And that's a shame, because great food is often incomplete without great drink.
What the hell am I rambling about, you ask?  Well, for me, it was a very British Christmas.  A British Christmas in Rochester, that is.  For four days, I was inducted into my in-laws ways and made an honorary Englishman (although I still prefer my turkey sannies warmed up in the microwave and WITHOUT the Branston Pickle).
The food and drink were superb, and the rituals and traditions unfolded around me like clockwork.  I left satiated and, despite the onslaught of tasty delights, hungry for more.  Well, that is except for one dish.  A dish that is still wrecking havoc on my tempermental Irish bowels…but more on that later…
My friends, it was a swirl of unfamiliar dishes and unfamiliar customs.  A whirl of plates and serving bowls and Sherry glasses and Pilsner steins.  It was a world of food names ending in "y" or "ies" that served to make everything sound so cute and dainty (like the Queen herself) that I felt like I'd been whisked away to Willy Wonka's Chocolate Factory.
With the Shepard's Pie for Christmas Eve, I found myself fighting for the blackened, caked-on potato bits known as "Scrapies".  We rationed out the final "Roasties" like they were the last roasted potatoes in Ireland.  For dessert, it wasn't Fig Pudding but, you guessed it, "Figgy Pudding".  Before retiring for bed, we drank "Milky" coffee (warm milk and instant decaf coffee).  It's kind of akin to translating everything into Pig Latin…except you simply add a "y" or an "ie" and you're good to go and fly the Union Jack on your porchy).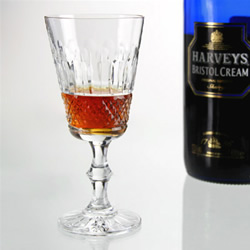 Ah, but it was grand.  Christmas Eve dinner began casually in the living room with sips of Cream Sherry, followed by a bottle of Rose Champagne that whisked us into the dining room where a splendid meal ensued.  For days, our chalaces were full of fine drink and our hearts with laughter–all was right in the world.  Until I met my culinary nemesis.
Yes, my friends, a horrid beast lurked on the horizon.  One night, as I went in search of the true Rochester, and after a few hours of bowling and some pitchers of Labatt Blue, I was whisked into the car, told to not speak nor protest, and taken into the heart of Rochester to a small, non-descript diner.
It was unfair, really.  Because after a few days of great dishes and delicious Tawny Ports and Saranac microbrews, I was defenseless and unsuspecting.  Brutally, I was yanked into a dark world of grease and shady characters, where a styrofoam box filled with an unidentifiable steaming mass of food was shoved in my face.  And did I have a chilled, Finger Lakes Riesling to sip with it?  Nope.  An ice cold Pilsner to force it down with?  Nope.  Merely a sugar-laden, lukewarm soda and the cries of "mama" in my head.

Ladies and gentlemen, I give you my first "Garbage Plate" (or is it the Trashy Mashy?  Or the Filthy Stinky?)
Check out the horrifying video below: