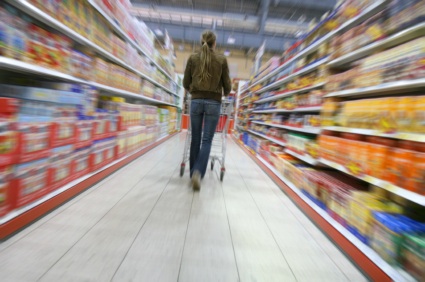 "The Mondavi Chardonnay?  Yes, its on Aisle 312 next to the Weber Twin-Propane Tank, Stainless Steel, Mega Wild-Game Grill."
All across New York State, legislators and the wineries and wine shop owners they represent are in a heated debate.  Should New York grocery stores be allowed to sell wine or should it remain the sole domain of specialty wine shops?
It's frankly a bit of a morass where no one quite knows what effects will follow should the gates fly open and the Costcos and the Gristedes be free to set the juice loose next to the WonderBread and Cap'n Crunch.
The essential debate: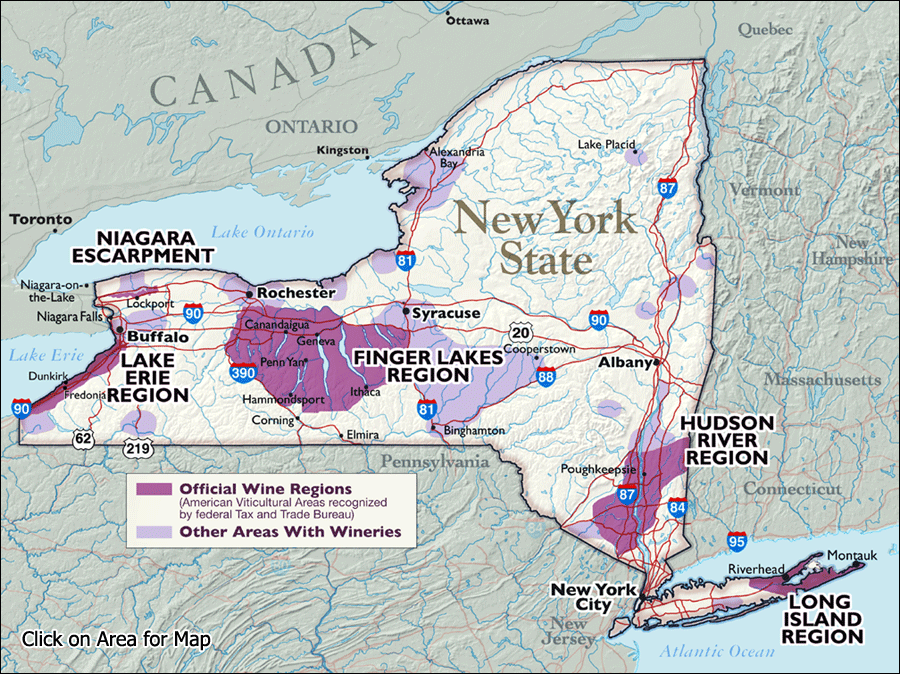 –Will selling wines in grocery stores bring New York state wines to a broader audience or will they be lost in the flood of mass-produced wines guaranteed to make a buck for the stores?
–Will the state really make money on this, or will it simply be a one-time shot in the arm that later leaves the state scrounging for more without a mere monetary crack rock in sight to satiate its coffers?
–And what about the local wineshop? Throughout the last decade, we all stood by in awe as the juggernaut bohemoth of Wal Mart popped up in every town.  We watched as the small "mom and pop" stores shriveled on the vine and turned to dust before our very eyes.
Just think about the discount Yellow Tail would grant if you bought on such a scale that a fleet of Kangaroo-laden trucks dropped off 100 palates of the swill in one go?  And us as consumers, we're culpable too, because where you gonna go for your fix?  The Shiraz at CostCo for $4.45 or the Shiraz at John's Vino Hut for $7.oo?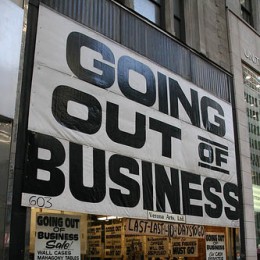 We've seen it with Starbuck's.  We've seen it with Barnes & Noble too.  Many of our favorite coffee shops and bookstores disappeared overnight, unable to compete with the price and convenience the big box stores provided. The fresh blood of the little guys hadn't even dried on their corporate frocks before opening yet another outlet across the street.
But it's not all doom and gloom, because something interesting has happened (at least in NYC).  Artisan beer shops, like Bierkraft in Brooklyn,  are still gaining popularity while micro-brewed beer is sold in grocery stores (including the massive Whole Foods).  Focusing on rare finds, quality products, hospitality and providing a level of goods the big boys would never find profitable, they've found footing in the business landscape.
Could this happen to our wine shops?  Sure they may have to mark down their bottles of Ferrari-Carano Fume Blanc, but maybe by finally focusing on the wines of the North Fork that lie at our doorstep, they'll bring in more consumers who appreciate that level of specialization.
I recently read a great article written by Amy Zavatto in the latest issue of Edible Manhattan which served to only harden my confusion as many players in the wine industry took heated positions on both sides of the debate.  But ultimately, it's anyone's guess what the passing of the law could mean…