Many beers we know and love are actually brewed by "contract brewers", who can be hundreds of miles or even entire states away.
"What?! What?!", you say, "but that's my hometown beer!"
Now, I hear you and I was surprised to learn this too, but its actually quite common.
A brewery that hires another is called a "contract brewing company", while the one hired to do the brewing is called the "producer-brewery".  There are a number of reasons to hire a contract brewer, but its mostly because of the large production demands that cannot be met by small craft breweries.
In New York, the FX Matt Brewing Company (Saranac) brews a number of beer brands we're familiar with.  Based in the Adirondack Mountains of Utica, NY, they are the fourth oldest family-owned brewery in the country.
Some of the beers they've brewed over the years include the following:
And in honor of JD Salinger, who passed away today, I ask you to do a limited release of my Catcher in the Rye beer.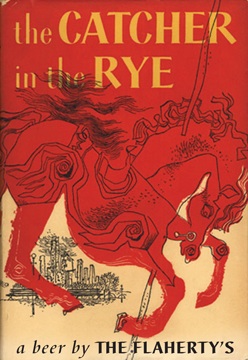 Come on, FX Matt, what do you say?  Throw a guy a bone.  Mr. Salinger would have wanted it that way.