Dunkelweizen, Spaten-Franziskaner-Bräu, München, Germany
(5.0% alc)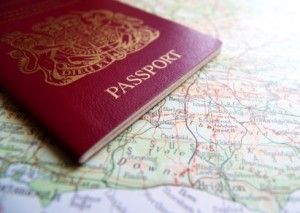 You gotta love it when your friends prepare to move and unload their stuff on you.  Especially when its their booze.
A good friend of mine, Tamara, has just moved to London to begin a new adventure overseas.  The fortunate thing for me is that she had amassed quite a wine and beer collection here in the old NYC and obviously couldn't tote all those feckin bottles across the Atlantic.  Poor thing.  So, like the jolly good friend I am, I offered to take it off her hands and met her at the wineshop where she was working to pick up my booty.
The stash was a score.  Some sparkling from Dr Konstantin Frank in the Finger Lakes, a bottle of my prized Pliny the Elder (double score), a bottle of Han Soju (Asian vokda), a few random tidbits and a couple of Franziskaner Dunkelweizens.  The monk was calling.  And you can't deny a monk, can you?  So I poured me a glass…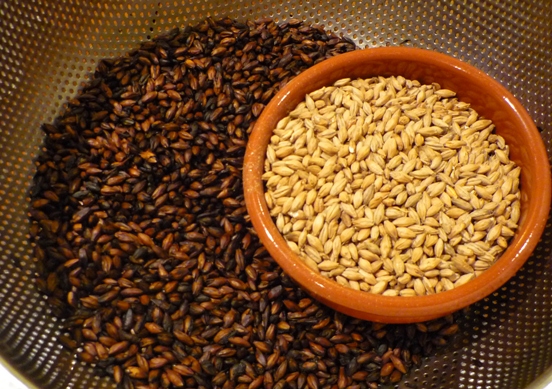 The word "dunkel" means "dark" and is most often used for two main categories of beer:  dark wheat beers and dark lagers.  They get their color from darker roasted malts and take on a distinctive taste.  In fact, all lagers were dark until the 1840's when the golden lagers emerged from Pilsen (in what is now the Czech Republic).  The word "weizen" means "wheat" and the main difference between the two styles is that lagers are bottom-fermenting while wheat beers are top-fermenting (ales).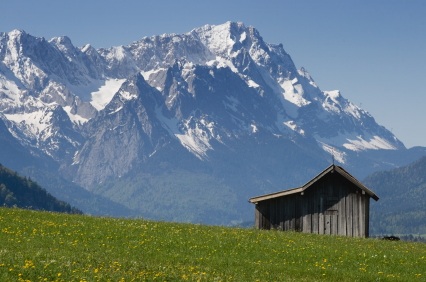 But back to the Franziskaner Dunkelweizen…its a dark wheat beer from a brewery dating back to 1363, making it the oldest privately-owned brewery in Bavaria.  1363!?  I know.  Ridiculous.  My mind can't even wrap my thoughts around the sheer amount of delicious suds that have spawned from that spot on the planet.  Not to mention how many happy cows and pigs have fed off their used grain.  Munich spare ribs, anyone?
Located across the street from a Franciscan monastery, the brewery took on their name to pay the monks homage.  An omen of good luck?  A blessing from God?  Or just a reason to have some rowdy monks over for parcheesi parties?  Whatever the reason, its damn delicious stuff.  And the more beer I drink, the more I want the monk's seal of approval.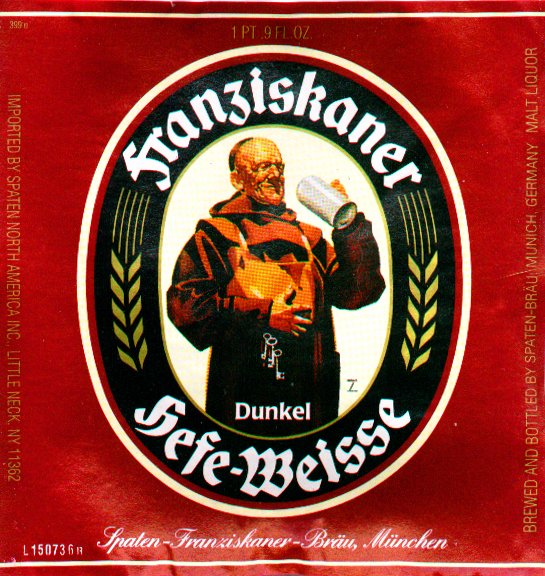 With great head retention, the Franziskaner Dunkelweizen has a medium brown color with aromas of concord grape, raisins and graham crackers.  A smooth, silky mouthfeel overtakes your mouth like a tastebud blessing and unfolds flavors of grapes rolled in milk chocolate powder and graham crackers.  Hmm…a childhood snack?  Nice acidity and a palate cleansing finish.
What do you say, Tamara?  You join a monastery in England yet?  Well, get to it.  Shave your head, throw on a frock and start brewing.  You've got a friend in NYC who misses you and needs some more beer.