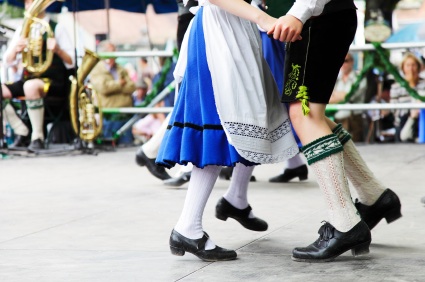 Like any good Irishman, I gave homage to the beer on St Patrick's Day (and, like any good Irishman, it didn't involve green food coloring).  But unlike a good Irishman, it didn't involve Stout or the hailing of the all-powerful Guinness.  It involved Bavaria.  And for posterity sake, i decided to film the event.  Little did I know at the time, but my fair wife would have other plans for the final video…
While completely inappropriate timing for St Patrick's Day, I dove in to taste five Bavarian beers in an attempt to source a couple of new ones for my lists at Hearth and Terroir.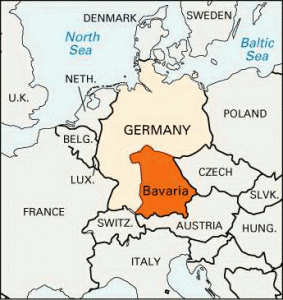 Pretty much a world away from the styles and customs of Irish beer, Bavaria is in a world of its own.  The largest state in Germany, Bavaria lies in the Southwest of Germany, and calls the beer-soaked steets of Munich its capital.
The following were the beers:
Reutberger Export Dunkel
Reutberger Helles Bock
Schonramer Festbier
Hopf Helle Weiss
Hopf Weiser Bock

Reutberger
The nuns of the Reutberg Cloister have been brewing beer from their own recipes, and according to the guidelines set forth by the Reinheitsgebot German purity law, since 1677. They brew approximately 7000 liters a day.  (That's right, kids, brewed by nuns.  Gotta love it.  I want to see these ladies go head to head against the famous monks of Belgium).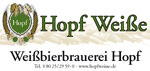 Hopf
Founded in 1892 by the great grandfather of the current owner, Hans Hopf. It was his great grandfather, a chemist, who discovered the strain of yeast that is still used in their beers to this day. They produce approximately 500,000 bottles anually.  Hopf has won the last 2 German Agricultural Society Awards for best brewery in Germany, an award given once every 10 years.  (Pretty cool stuff to be brewing with great-grandfather's yeast…)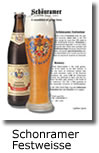 Schonramer
Located in the village of Schonramer, about 15 kilometers northwest of Salzburg. Eric Toft is the brewmaster. He was born and raised in Wyoming, but has lived and worked in Germany for the last 25 years. All Schonramer beers use a single barley variety called Barke, and use only aroma hop varieties.  (As my former neighbor from out west, Eric, I formally invite you to join me on a horseback trek through Yellowstone National Park; but you have to bring the beer).
An incredible array of artisan, hand-crafted beers, they are all available from Uplifters Spirits.  Check them out.
As initially mentioned, what started out as an attempt to document my tasting notes, became something quite different in the end.  The lesson learned?  Be careful letting your wife edit the footage on her own.  She may just try to play you out…