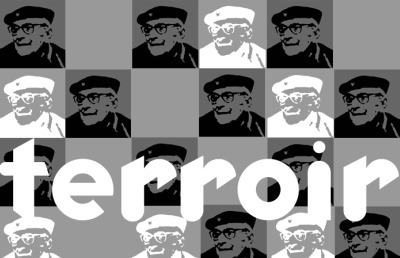 After countless months of planning, dreaming and scheaming, the doors have opened at Terroir | Tribeca.  She's a stunning belle of the highest caliber.  And she's gonna take NYC by force.  A force built on passion, irreverence and a commitment to bone-numbingly high standards.
The beer list is my baby.  A collection of my international favorites from around the globe, representing as many of the craft beer havens and local producers as possible.  We ain't Rattle 'N' Hum with its staggering 23 casks, 40 taps and over 100 bottles.  We're the little engine that could, damnit, and we'll show you a world of heightened hospitality and a haven of the finest food and drink that will make your head spin with delight and your knickers drop to the floor.
Ladies and gentleman, I'm proud to announce the opening beer list at Terroir | Tribeca: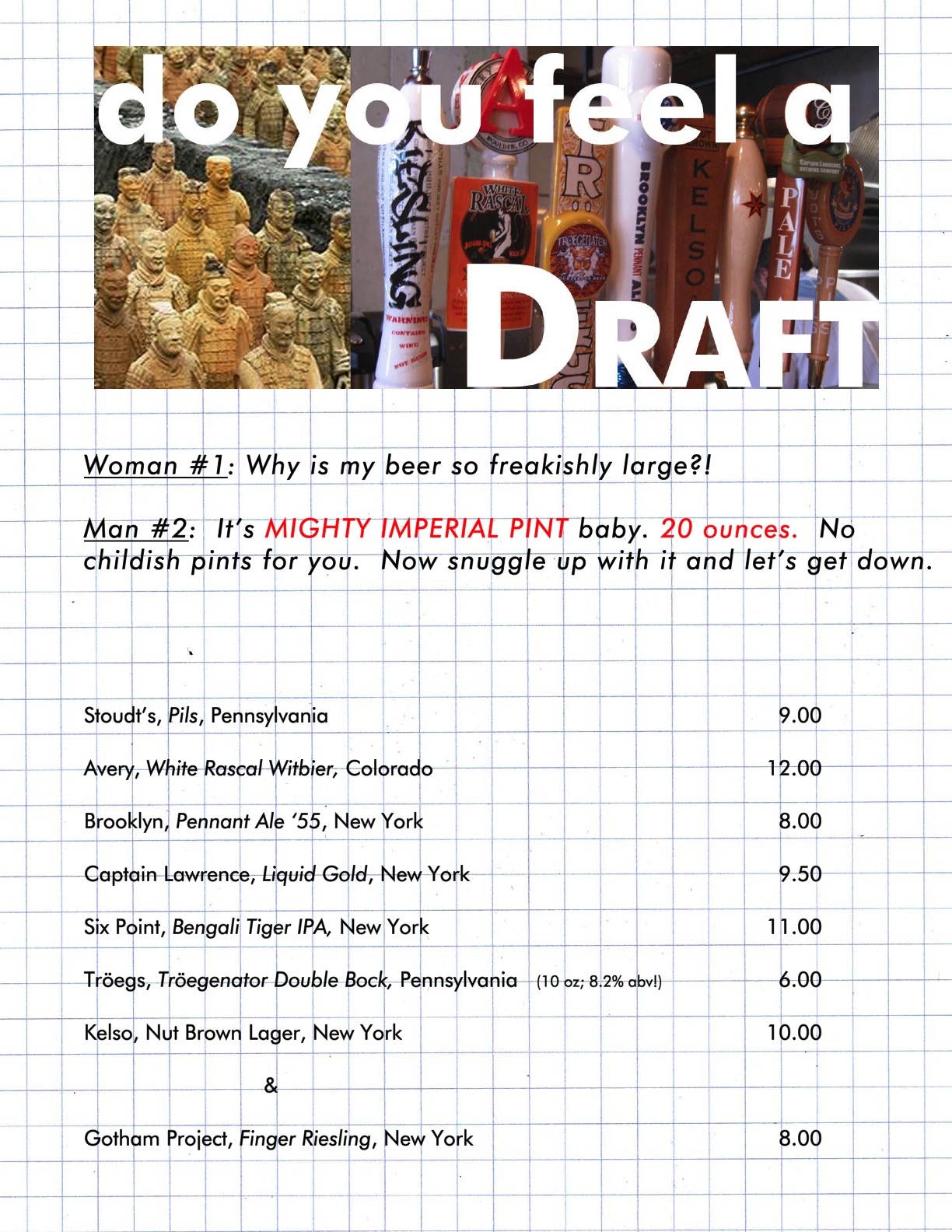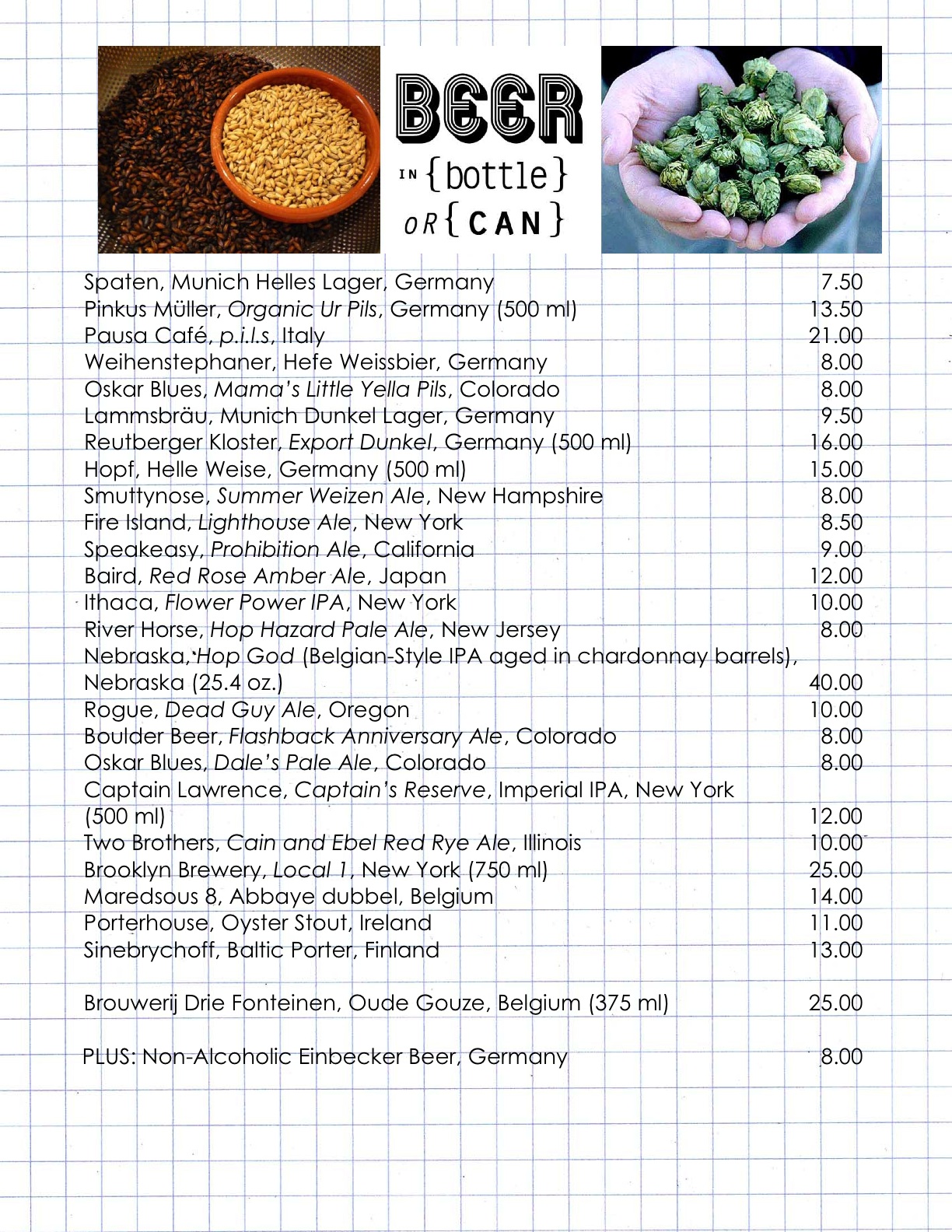 Grab a seat and let us pour you a glass.
Here's where you can find us:  MAP.
And if you've got any favorite beers you'd like to see on the list, leave me a comment below!