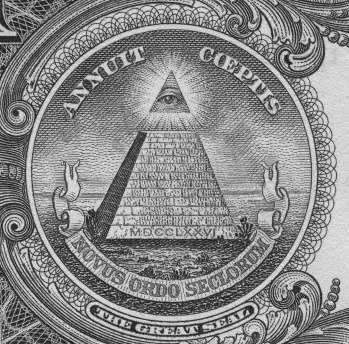 The Brewer's Association is a top-secret society composed of beer ninjas, homebrewing warlocks and malt-driven shapeshifters.  Their nerve center/elite training grounds are rumored to be located in an underground bunker some 20 stories below the idyllic streets of Boulder, Colorado. 
For those of us in the beer community, their word is gold.  And, once again, the association has spoken.  With mega-computers and high-speed microprocessors running 24 hours a day, they are uniquely tapped into the craft beer cerebral cortex of the US and capable of compiling valuable data at break-neck speed. 
Just last week, they released their much-anticipated list of the "2009 Top 50 Craft Breweries" which I received like Charlie and his golden ticket to the Chocolate Factory.  I printed the list, folded it up with the lightest of touches (so as not to disturb its prized contents) and carried it to my secret place where I could unfold it and digest it without interruption. 
"Craft breweries" are classified by those having production levels of less than 2 million barrels a year.  So, with no further adieu, the Top 50 Craft Breweries of 2009: 
Top 50 Craft Brewing Companies
(Based on 2009 beer sales volume) 
1  Boston Beer Co. Boston MA
2  Sierra Nevada Brewing Co. Chico CA
3  New Belgium Brewing Co. Fort Collins CO
4  Spoetzl Brewery Shiner TX
5  Pyramid Breweries Inc. Seattle WA
6  Deschutes Brewery Bend OR
7  Matt Brewing Co. Utica NY
8  Magic Hat Brewing Co. Burlington VT
9  Boulevard Brewing Co. Kansas City MO
10  Harpoon Brewery Boston MA
11  Alaskan Brewing Co. Juneau AK
12  Bell's Brewery, Inc. Galesburg MI
13  Kona Brewing Co. Kailua-Kona HI
14  Full Sail Brewing Co. Hood River OR
15  Stone Brewing Co. Escondido CA
16  Dogfish Head Craft Brewery Milton DE
17  The Brooklyn Brewery Brooklyn NY
18  Abita Brewing Co. Abita Springs LA
19  Summit Brewing Co. Saint Paul MN
20  Anchor Brewing Co. San Francisco CA
21  Shipyard Brewery Portland ME
22  New Glarus Brewing Co. New Glarus WI
23  Great Lakes Brewing Co. Cleveland OH
24  Rogue Ales/Oregon Brewing Co. Newport OR
25  Long Trail Brewing Co. Bridgewater Corners VT
26  The Lagunitas Brewing Co. Petaluma CA
27  Gordon Biersch Brewing Co. San Jose CA
28  SweetWater Brewing Co. Atlanta GA
29  Firestone Walker Brewing Co. Paso Robles CA
30  Victory Brewing Co. Downingtown PA
31  Flying Dog Brewing Co. Frederick MD
32  BJ's Restaurant & Brewery Huntington Beach CA
33  Odell Brewing Co. Fort Collins CO
34  Rock Bottom Brewery Restaurants Louisville CO
35  BridgePort Brewing Co. Portland OR
36  Lost Coast Brewery and Cafe Eureka CA
37  Big Sky Brewing Co. Missoula MT
38  Stevens Point Brewing Co. Stevens Point WI
39  Mac and Jack's Brewery Redmond WA
40  Karl Strauss Brewing Co. San Diego CA
41  The Saint Louis Brewery, Inc. St. Louis MO
42  Blue Point Brewing Co. Patchogue NY
43  Gordon Biersch Brewery Restaurants Chattanooga TN
44  Oskar Blues Brewery Longmont CO
45  North Coast Brewing Co. Fort Bragg CA
46  Breckenridge Brewery Denver CO
47  Utah Brewers Cooperative Salt Lake City UT
48  Saint Arnold Brewing Co. Houston TX
49  Boulder Beer Co. Boulder CO
50  Bear Republic Brewing Co. Cloverdale CA
This year, there were three breweries that were welcomed to this esteemed group:  Oskar Blues Brewery, Saint Arnold Brewing Co and Bear Republic Brewing Co. 
All hail the Brewer's Association!  All hail craft breweries! 
Now get out and support them.  Tell em Charlie sent  you…