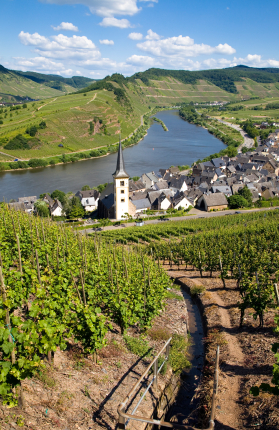 Home to the longest, uninterrupted stretch of quality vineyards in Europe, the Mosel River is home to Rieslings on such a level of spectacularness that I often place a bib on myself to prevent the drool from soiling my shirt.
The Mosel flows for 150 miles through Germany and, along most of it's length, is home to sheer cliffs and sweepingly grandiose steep vineyards that house ancient vines which cling for dear life and fight for every last ray of sunshine.
But don't let my ceaseless drivel do the convincing, because I'll shut up and let the pictures below speak for themselves.
This is God's Country, my friends, and the land at the end of the rainbow for any wine lover.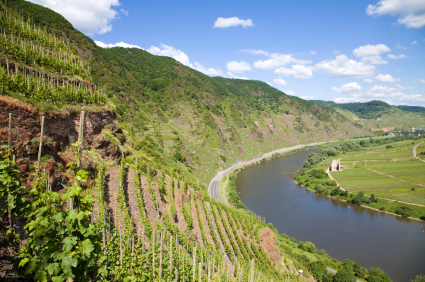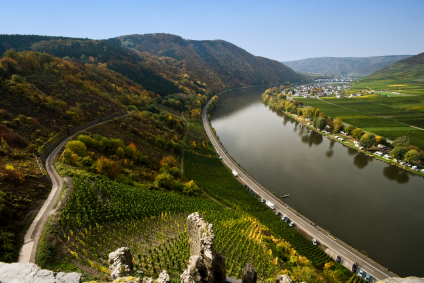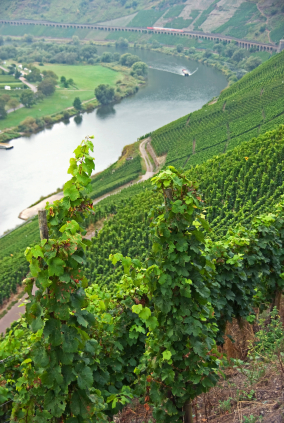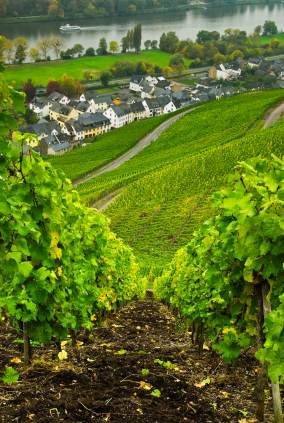 Just dump me at the bend of the river with a glass and a hunk of bread.  I'll be fine for weeks.  Teetering on the edge of the world and living on sheer acidity.