Screw summering in the Hamptons.  I want to fly my personal jet to Piedmont.  
Instead of craning my neck to get a glimpse of the latest bimbo from the Real Housewives of New Jersey gallavanting by on horseback, I want to get lost in the vineyards, dine on Braised Rabbit and sip endless bottles of Barolo. 
Undisputedly one of the finest wines that Italy has to offer, the red wines of Barolo (yes, the wine and the region share a name) are the Rolls Royces of the wine world.  Sleek, powerful, complex and with a tannic structure built like a jet engine, these wines will blow your doors off. 
I've been reading Romancing the Vine:  Life, Love and Transformation in the Vineyards of Barolo over the last couple of weeks and have built a massive hunger to go there.  But since I can't at the moment, I've put together some pics and facts to whet your whistle. 
Barolo is made from 100% Nebbiolo grapes and hails from the Piemonte region of Northern Italy.
Barolo is located two miles southwest of it's other famous Piemonte neighbor, Barbaresco; although, the Barolo zone is cooler and located at higher elevations.
Barolo is nearly three times the size of Barbaresco, but still pretty small, with it's widest point being only 5 miles wide. 
87% of Barolo is produced in the original five communes:  Barolo,  La Morra, Castiglione Falletto, Serralunga d' Alba and Monforte d'Alba.  Barolo and Castiglione Falletto are considered the "hearts of the region" and  most "classico" (although not an official designation).
To be labeled DOCG (highest quality wine designation), a Barolo must have at least 2 years aging in oak and at least 1 year in bottle before release.  To be labeled Barolo Riserva, 5 years of aging is required, with at least 3 years in oak.
And now, some pics: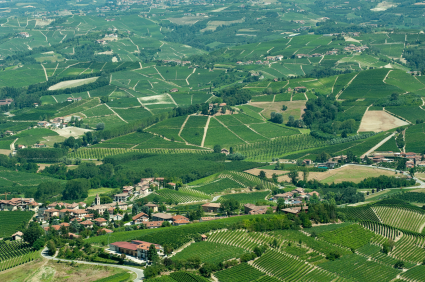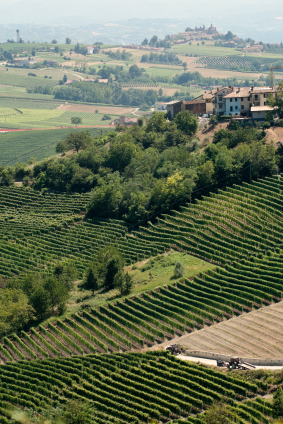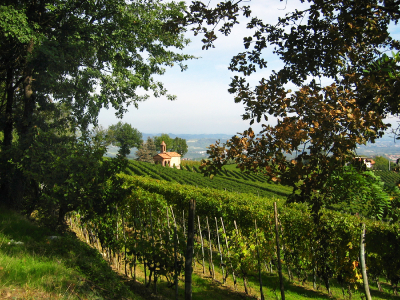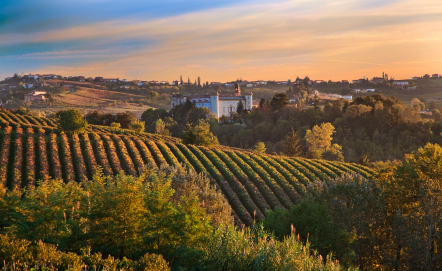 Let me know which vineyard you'd like to meet in; you bring the Cotechino Sausage and I'll bring the wine.