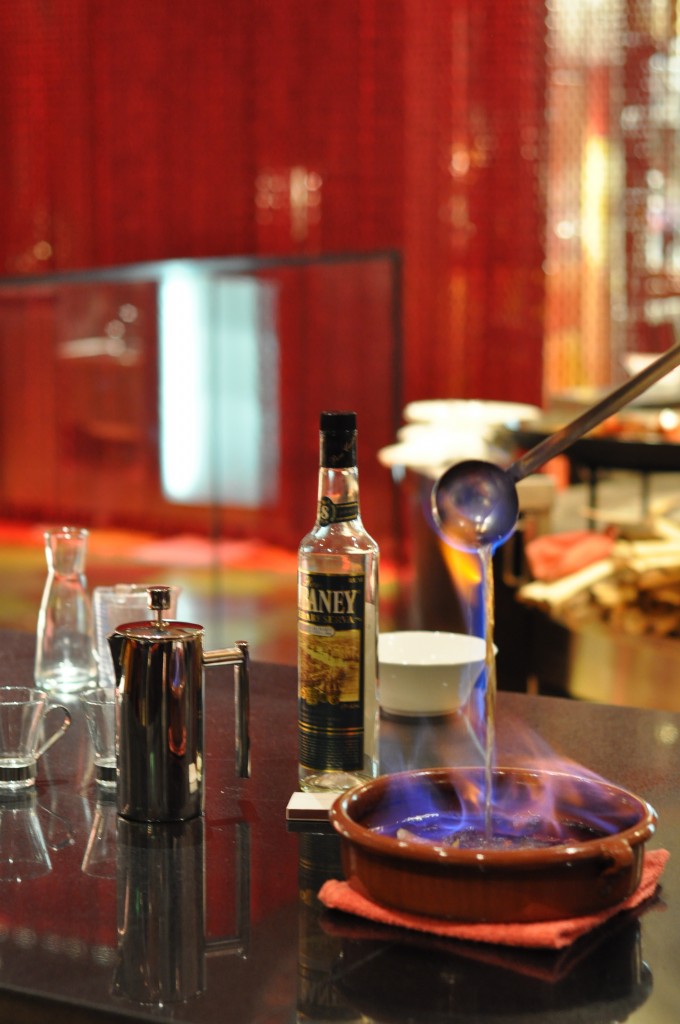 Before setting sail for battle, it is best to drink rum.  And a shitload of it.
In fact, why don't you light it on fire first to add a bit of toasty courage to your gullet (video below)?  So goes the wisdom of the Ron Cremat.
This past weekend, my wife and I were once again deep in the bowels of the Cosmopolitan of Las Vegas for a mega photo shoot.  She was hired by them to document the culinary and mixology madness going on at 13 of their restaurants and 3 bars (*shameless plug: she is pretty awesome at her craft; check her work out at Kat Bryant Photography).  I was there to assist, fluff micro-greens and keep the trains running on time.
While at our first shoot at Jaleo—Chef José Andrés outpost of Spanish wizardry—we met their talented Beverage Director, Lucas Paya.  Formerly of the ridiculously famous El Bulli (a 1-year wait for reservations) it's clear that the guy has Catalan passion running through his veins.  Working with Chef Ferran Adrià and Chef José Andrés has no doubt sent his imagination into overdrive.
Pulling on both the beverage classics, as well as newfangled tools of mixology geekdom, Lucas has created a complex and beautiful beverage program.  While shooting pics of some of his cocktails, his eyes lit up with a spark and he dashed off like a kid running off to grab his favorite toy.  He returned to tell us about the Ron Cremat.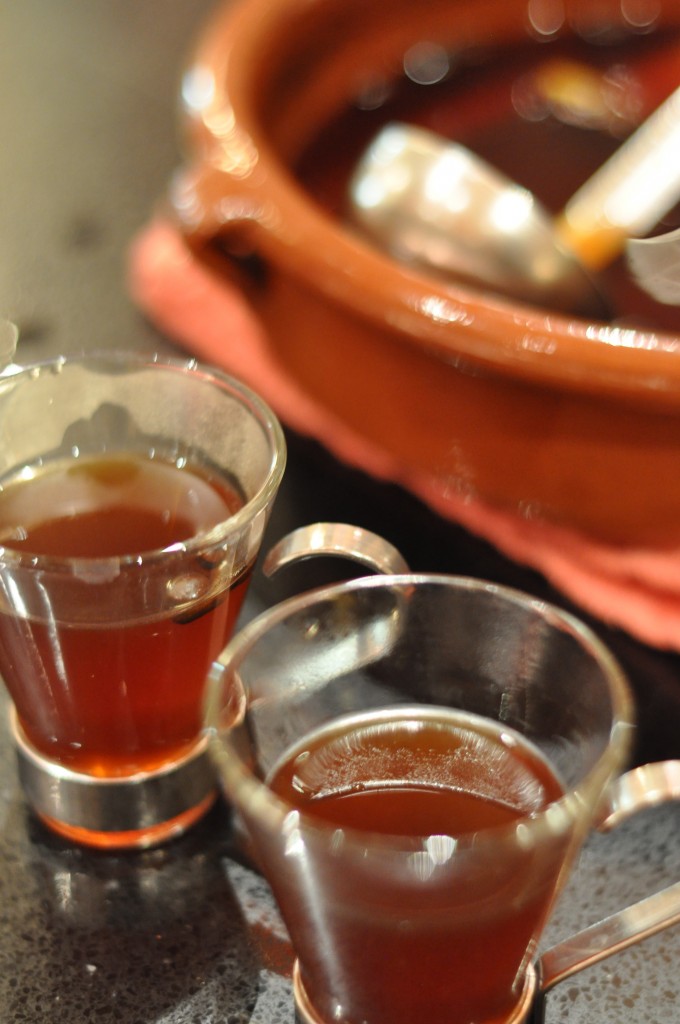 Taught to the Spanish by Cuban sailors during the Spanish-American War in 1898, it is a drink meant to muster up courage.  He poured an entire bottle of Ron Cubaney Solera Reserva 8-year into a clay pot and began his tinkering.  Before we knew it, the thing was on fire.  A warm, blue glow pervaded the fluid as we watched him scooping flames with a ladle.  It was mesmerizing.
It's a pretty simple concoction, actually, designed to cook off some of the alcohol while adding some solid flavor.  A bit of sugar is added, along with a cinnamon stick, lemon peel and coffee beans.  After burning off a bit of the alcohol (approximately 10 minutes), coffee is poured into the mix.  Of course, choosing a brand of coffee that will best put hair on your chest and make you snarl the nostrils is important.
Check out the video below and raise your glass to the Catalans who fought bravely while juiced up on fine Cuban rum: