At 9 am, I entered the restaurant to prepare for the trade tasting.  By 10 am, the stage was set.
17 guests, 10 wines each.  Without nary a cup of coffee in me, I banged out 170 tasting-size pours in about 20 minutes, maneuvering the decanters and the bottles through the maze of glassware à la an episode of Mission Impossible.
While possibly a new personal record, I was just happy to be a part of something much bigger.  Today at Hearth, we were honored to host one of the most revered winemakers in the biz, Serge Hochar, of Chateau Musar.
Hailing from Lebanon, his name alone invokes gasps of reverence in even the stodgiest wine lovers.  Why?  Because he is passion, he is energy, he is a conduit for what nature is capable of when put in the right hands.  And because Chateau Musar, much like a grapevine fighting for life in difficult soil, has gone to often incredible lengths to make their wine.  War on your doorstep?  Pick the grapes.  Fight on.
The winery lies a mere 15 miles from Beirut—it's grapes coming from the Bekaa Valley—and has seen much more than its fair share of conflict.  Lebanon is a tumultuous place, and experienced a brutal civil war that lasted from 1975-1992.  Throughout that time, and often with its employees in extreme danger, they continued to produce their wines, only missing the 1976 and the 1984 vintages.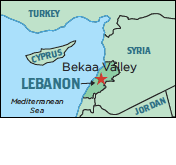 The Musar reds are made from Cabernet, Cinsault, Carignan, Grenache and Mourvèdre.  The whites are made from Obaideh (a relative of Chardonnay) and Merwah (a relative of Sémillon).
There is an aliveness to his wines that make you stop and take note.  Each vintage is so different, so unique and with such personality.  Tasting through the wines is like visiting a school for gifted children, each one requiring you to stop and truly assess the brilliant individual you're dealing with.
And listening to Serge (who has managed the estate since 1959) is a revelation.  Quickly bored with questions of weather variations or winemaking techniques, he'll instead go off on tangents pondering life itself and how we harness our own energy, as well as that of our Earth and the vines in the ground.  He is a true inspiration.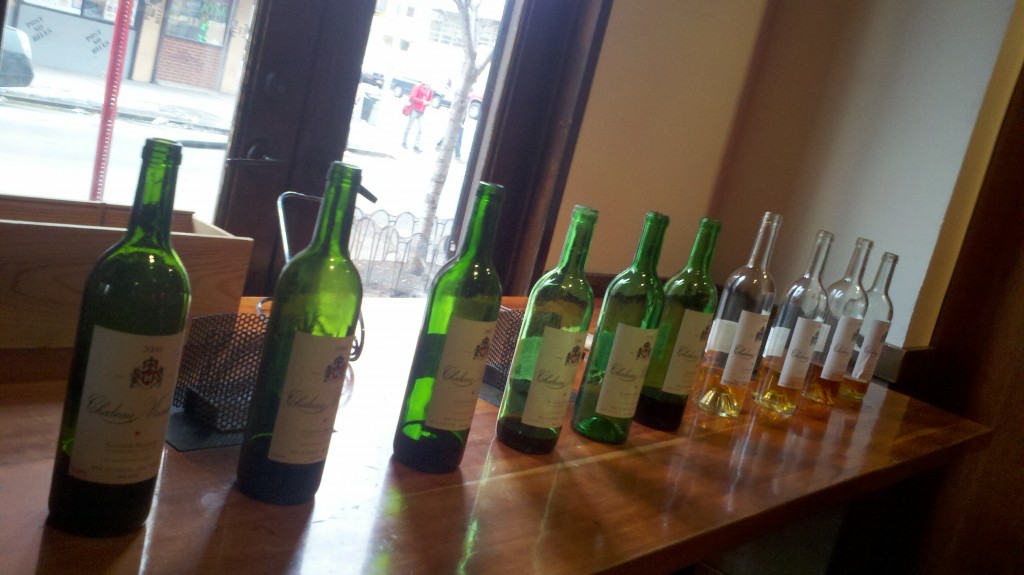 Here's what was poured:
Chateau Musar Red 2000
Chateau Musar Red 1998
Chateau Musar Red 1993
Chateau Musar Red 1983
Chateau Musar Red 1974
Chateau Musar Red 1964
Chateau Musar White 2003
Chateau Musar White 1993
Chateau Musar White 1980
Chateau Musar White 1975