There was a duel this weekend between two artists. They came armed to the teeth with ammunition.
It was an epic battle fought in honor of the sacred apple. They, at times, swung for the fences; they danced; they harmonized; and, by the end, they had given all. The carnage of dirty dishes and empty bottles filled the arena.
In one corner: Farnum Hill Ciders. In the other: Chef Rachael Mamane of the Bonhomie Supper Club. It was not a battle to the death. It was a battle for synergy. And they were victorious.  This last Saturday and Sunday, Farnum Hill hosted two cider dinners at a quirky loft in Brooklyn (photo slideshow below).
Farnum Hill is, perhaps, the most maniacally authentic makers of hard apple cider in the country. With laser-sharp focus, their goal is to perfect the art of transferring the solid apple into it's liquid expression.  Growing a huge range of rare apples (click HERE for a guide)—and like great winemakers—their focus is in the vineyard. Man's job after that? Stay the hell out of the way, and let the apples speak for themselves.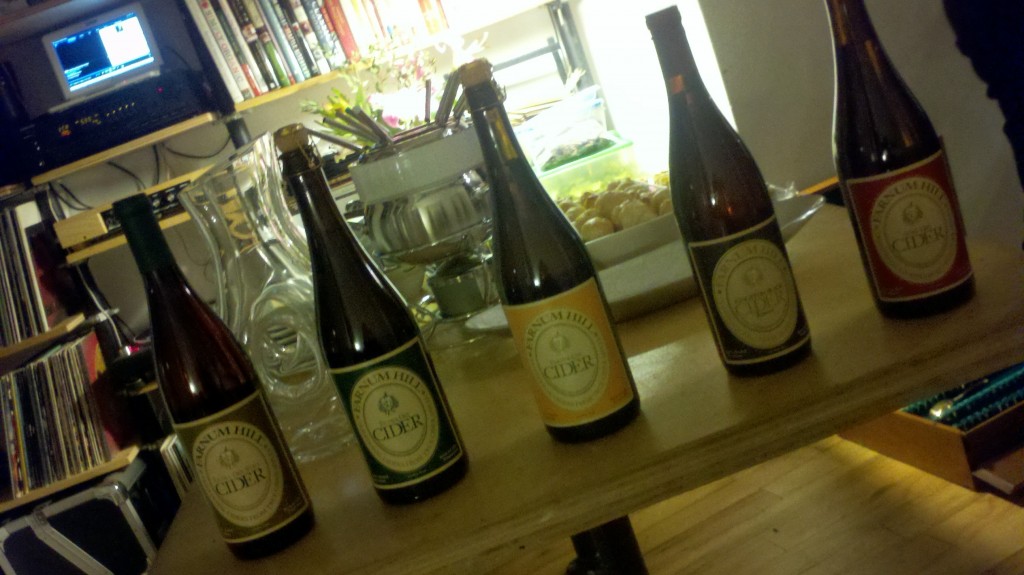 In the other corner, Chef Rachael Mamane.  A recent transplant from Seattle —and the world of Microsoft; a fact reflected in her meticulously planned menu —Rachael's home is now a funky loft in Brooklyn in a former chocolate factory.  Ohhh, that spectacular loft…replete with a wooden swing hanging near the dinner table and a huge wall of windows.
She attacks her menus like General Patton would an army's advance. Working tirelessly with local farmers, and burrowing into her ingredients as a sculptor does clay (even mastering how to fry a liquid cube), she put forth an incredible meal.  It honored the ingredients and danced with the ciders in the pale moonlight.  The Joker would have been proud.
Ten lucky souls relished—and ravished—a 5-course menu with cider pairings (menu below).  With first-hand commentary from Jessica Saturley, who has spent years working the Poverty Lane Orchards, we were off and running.  And for a few short hours, we got lost in food and drink that reflected the earth from which it came.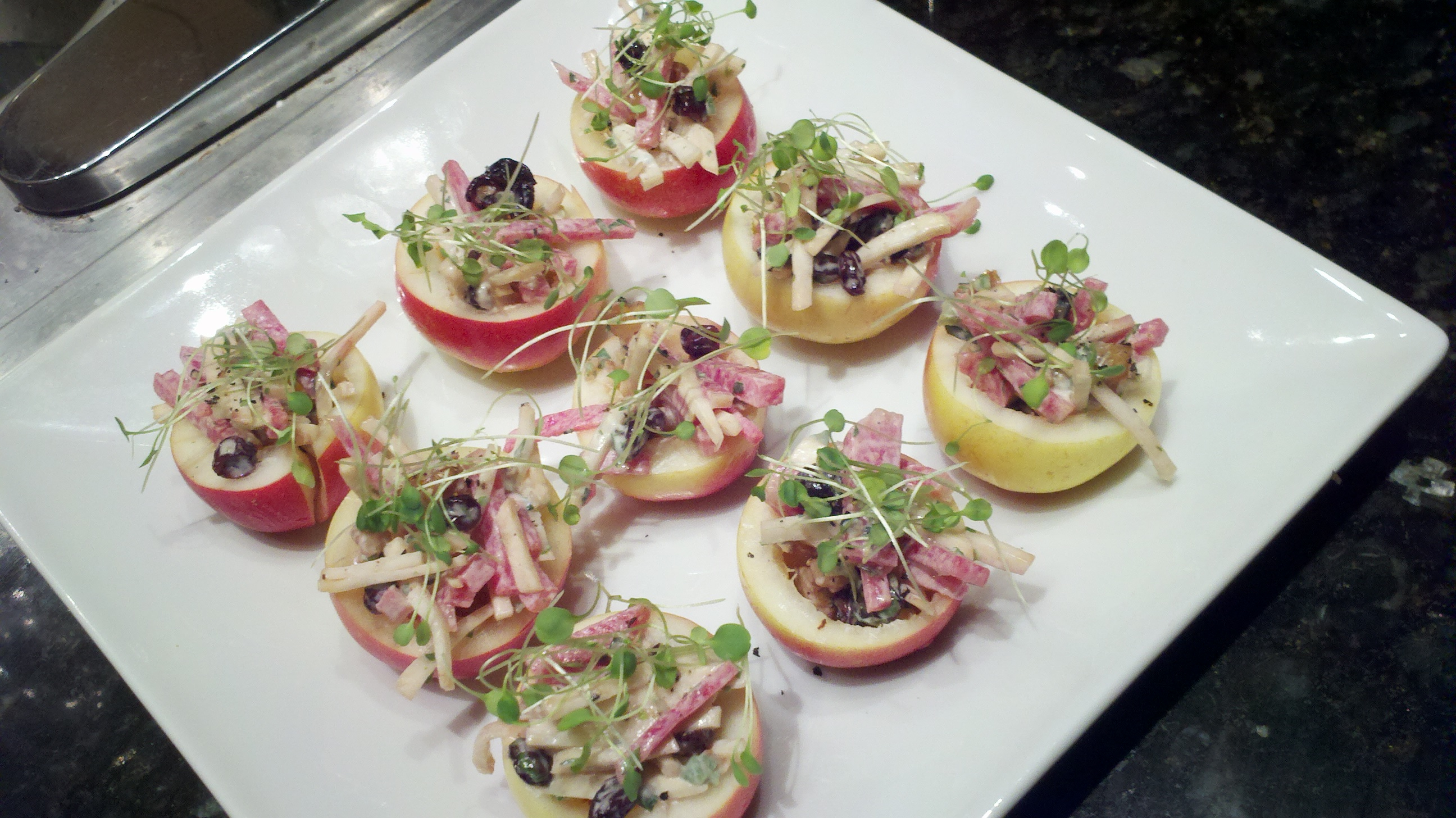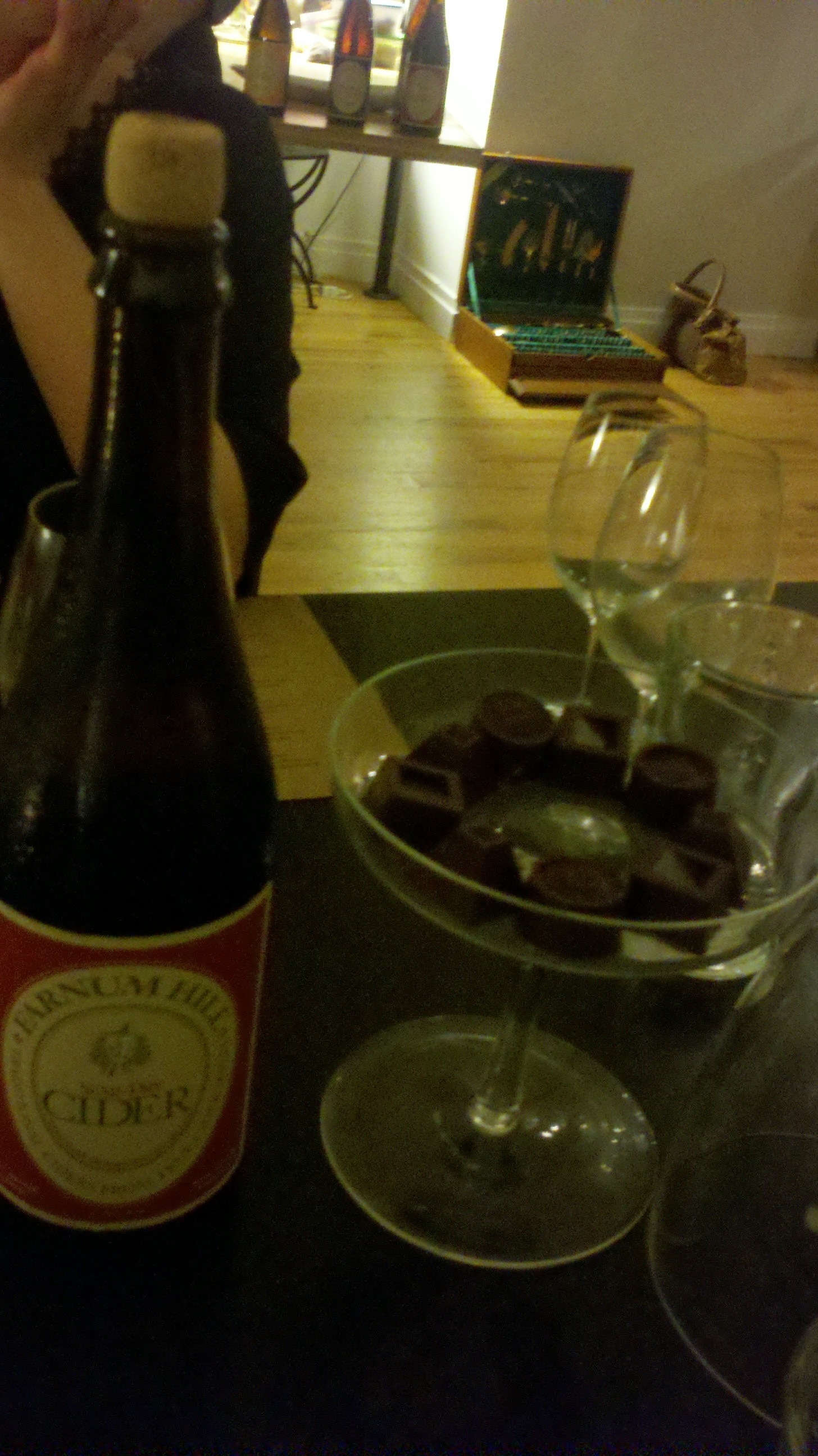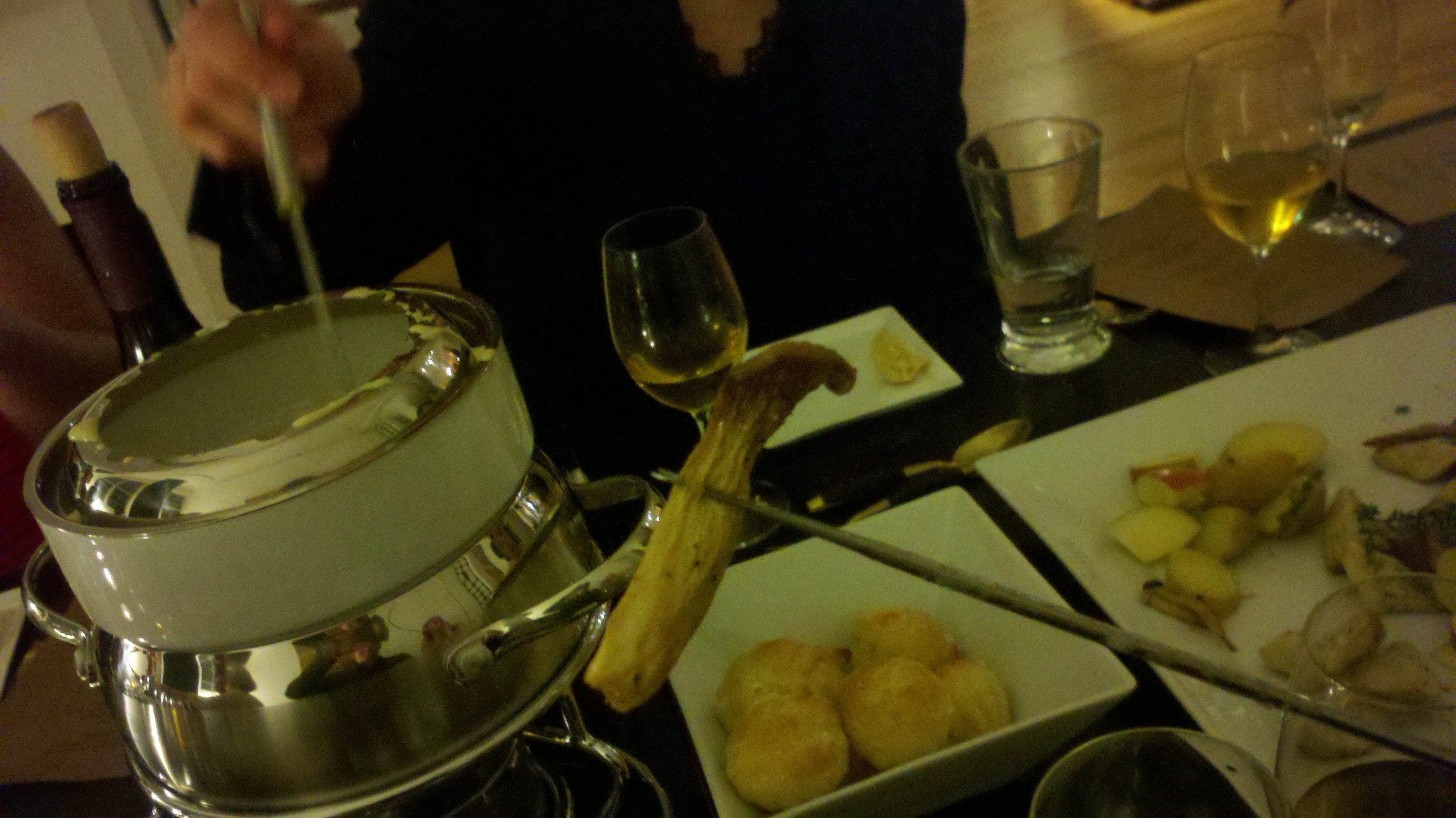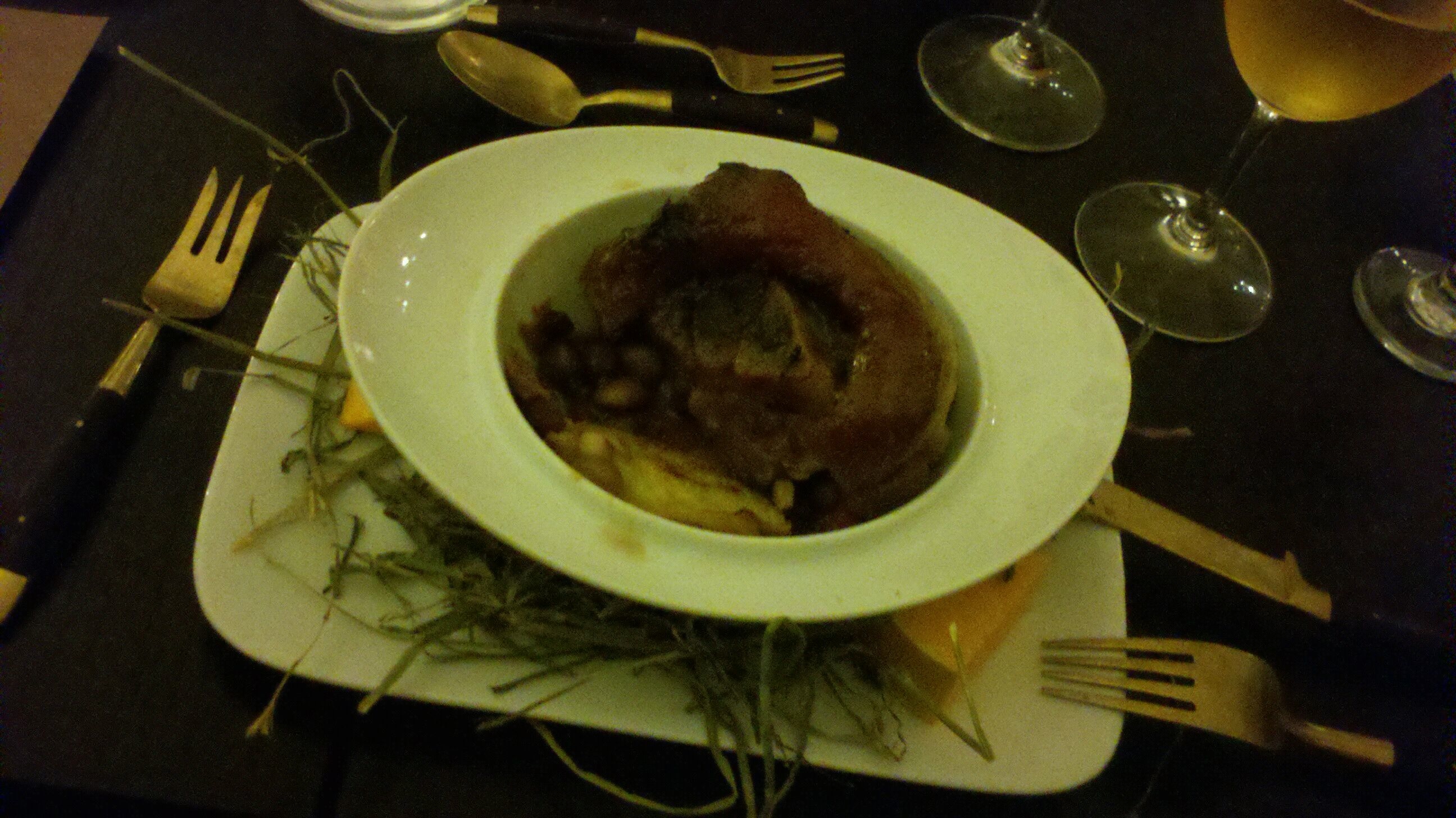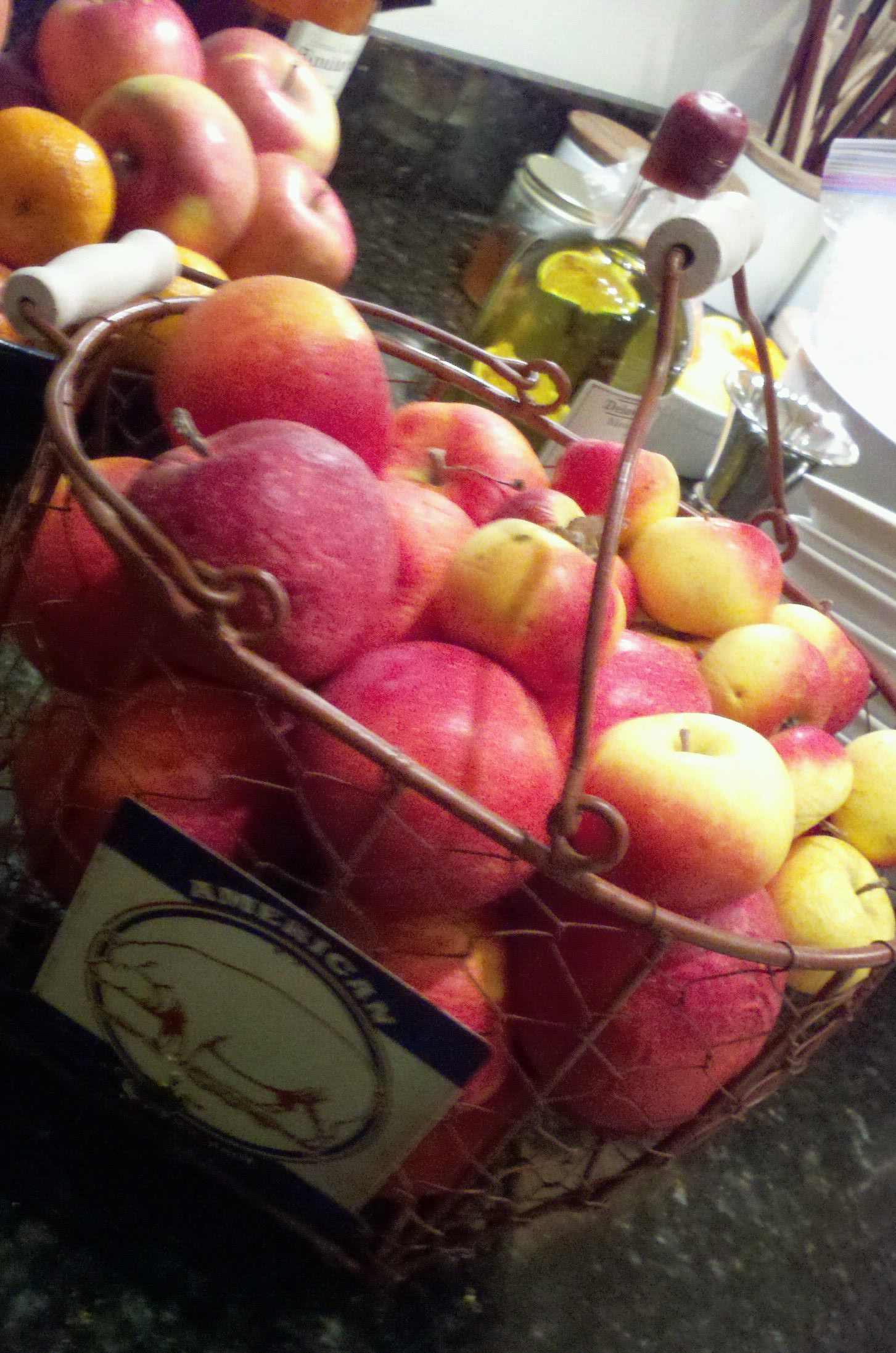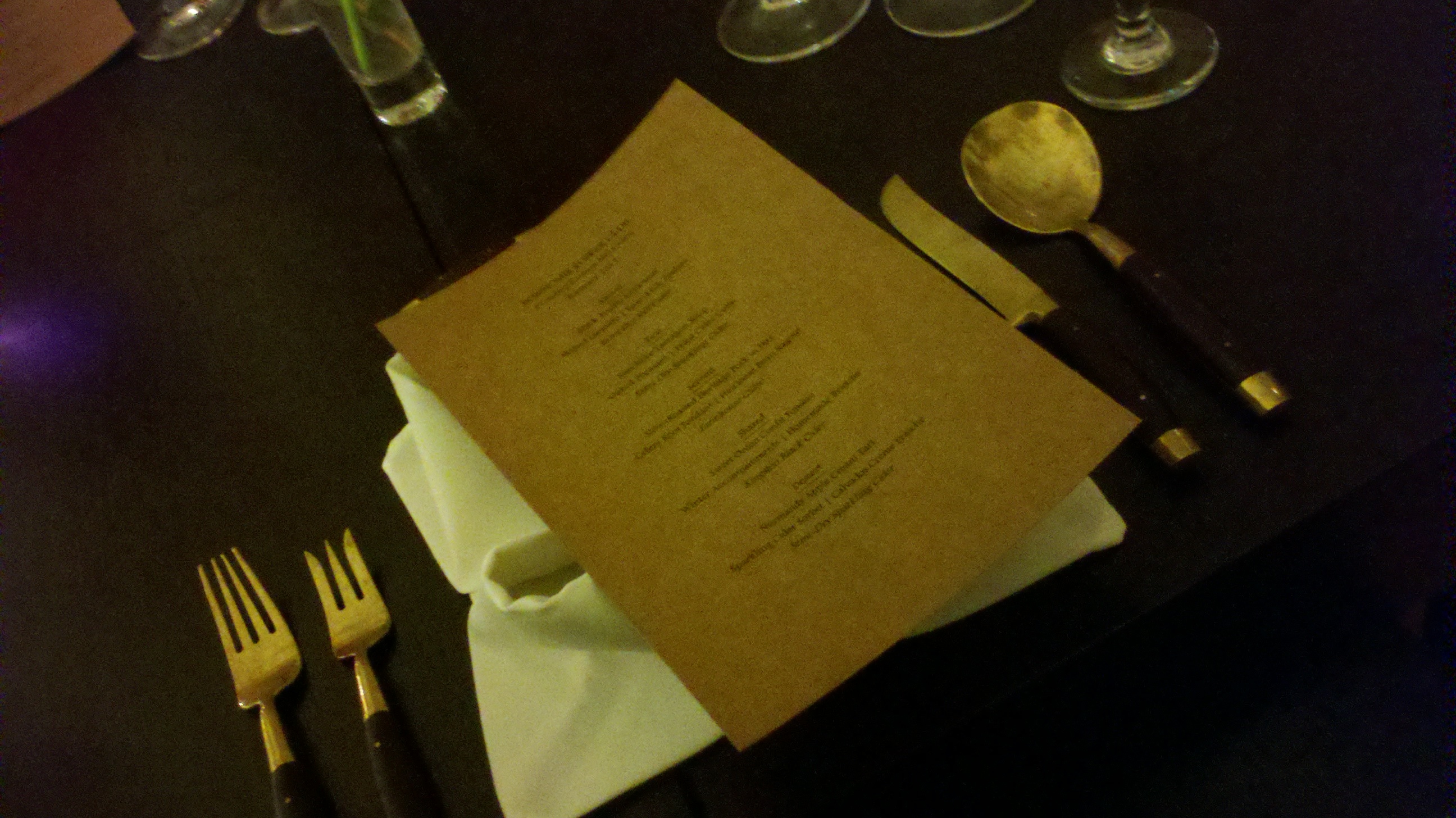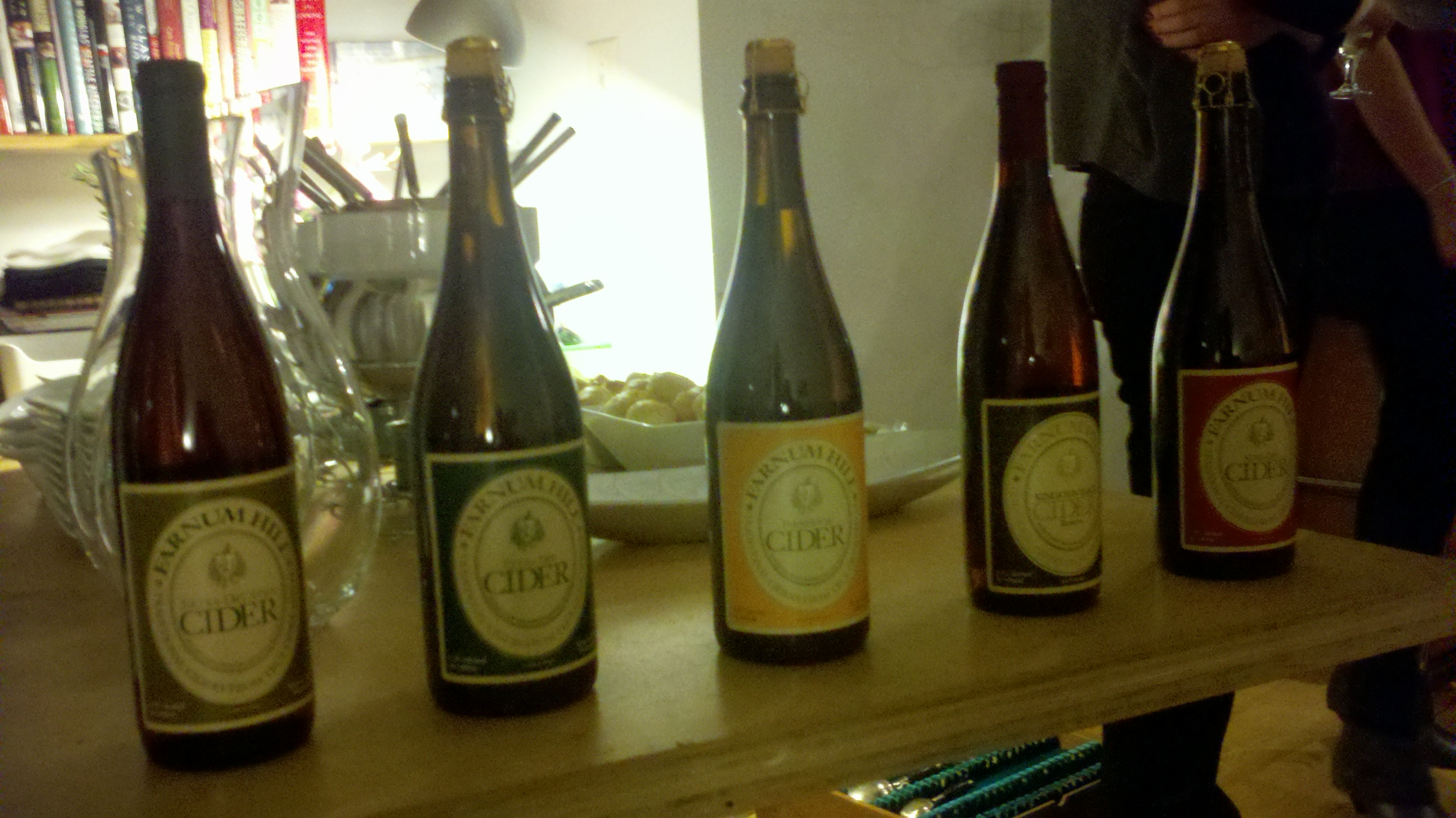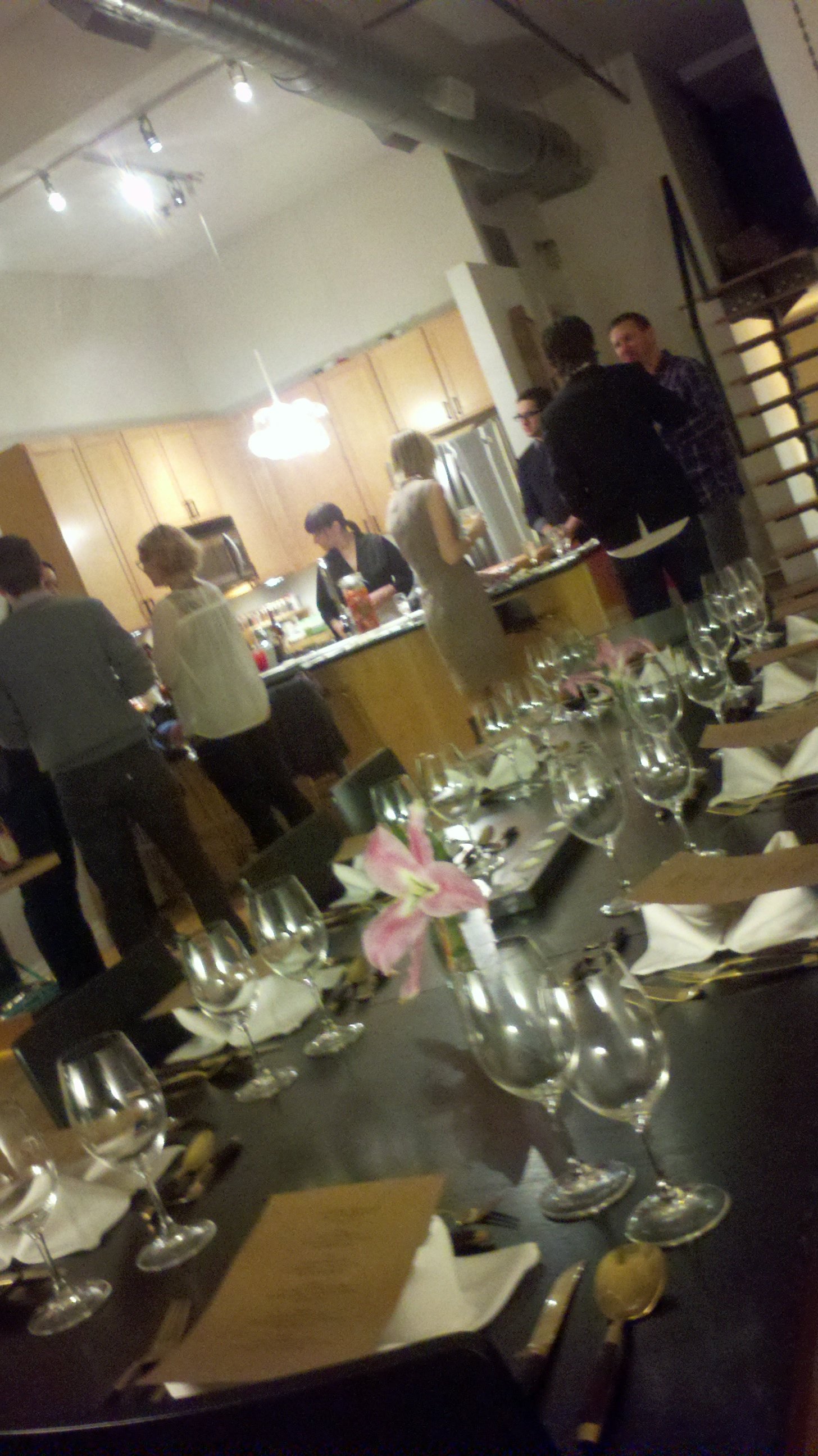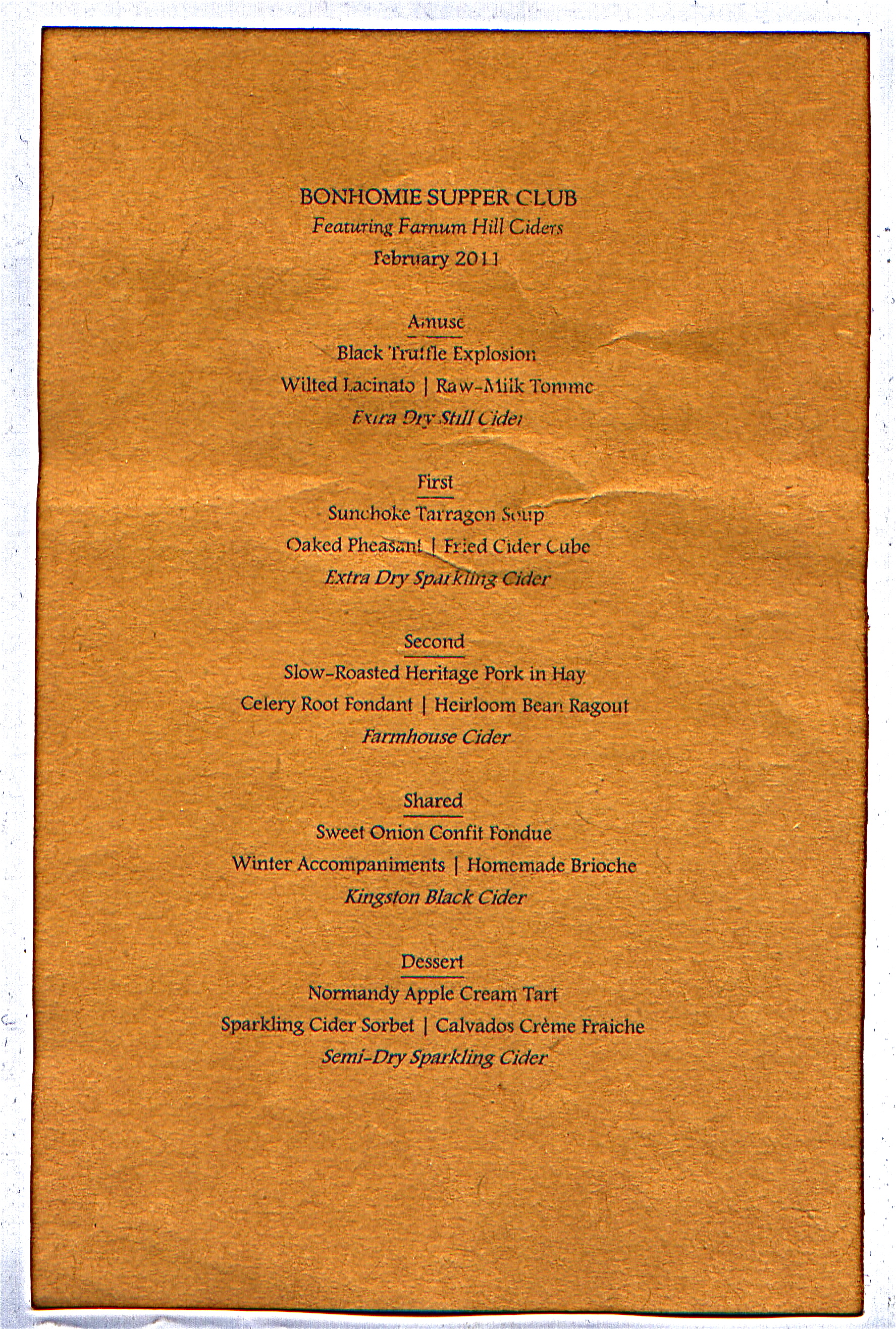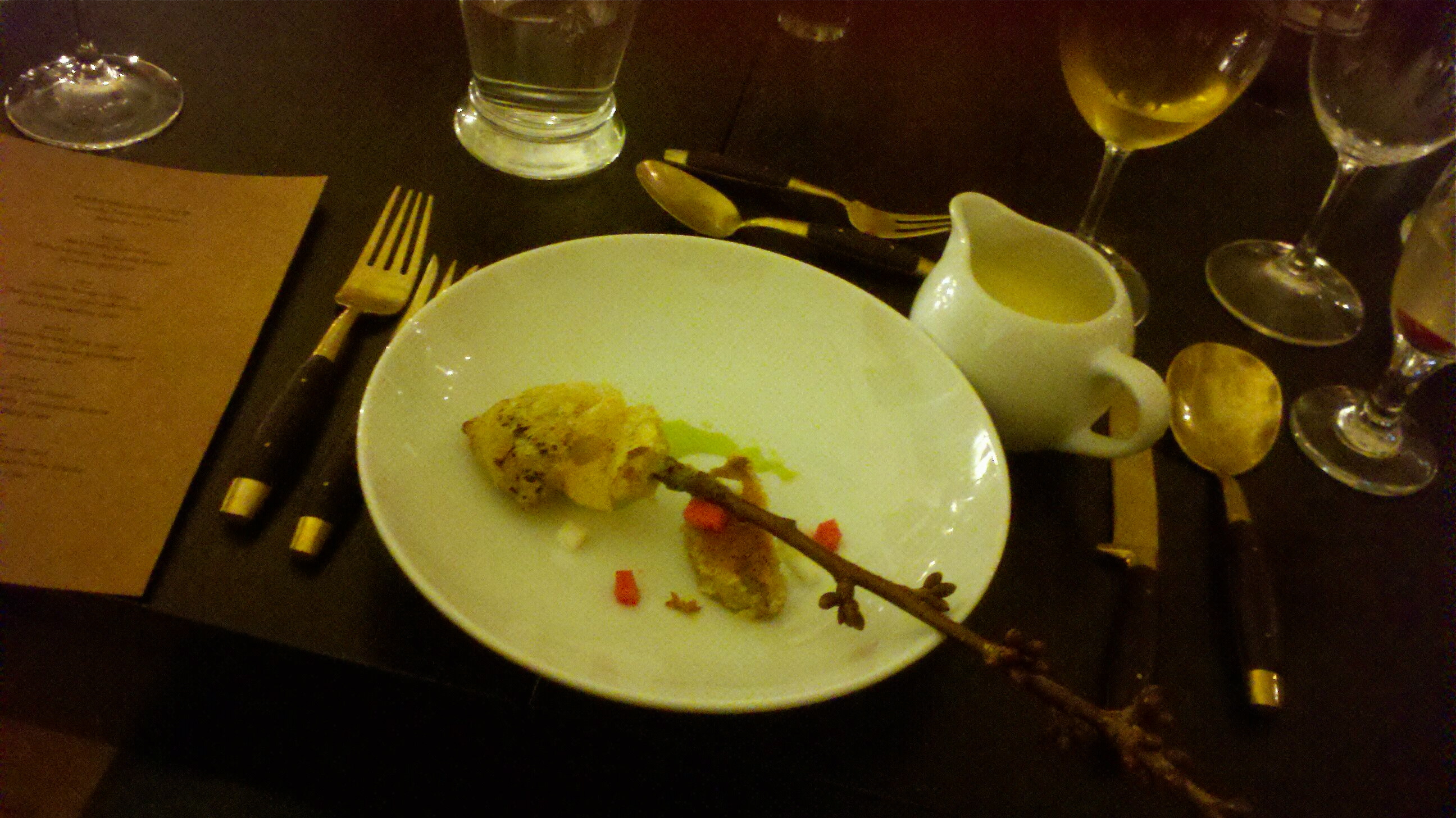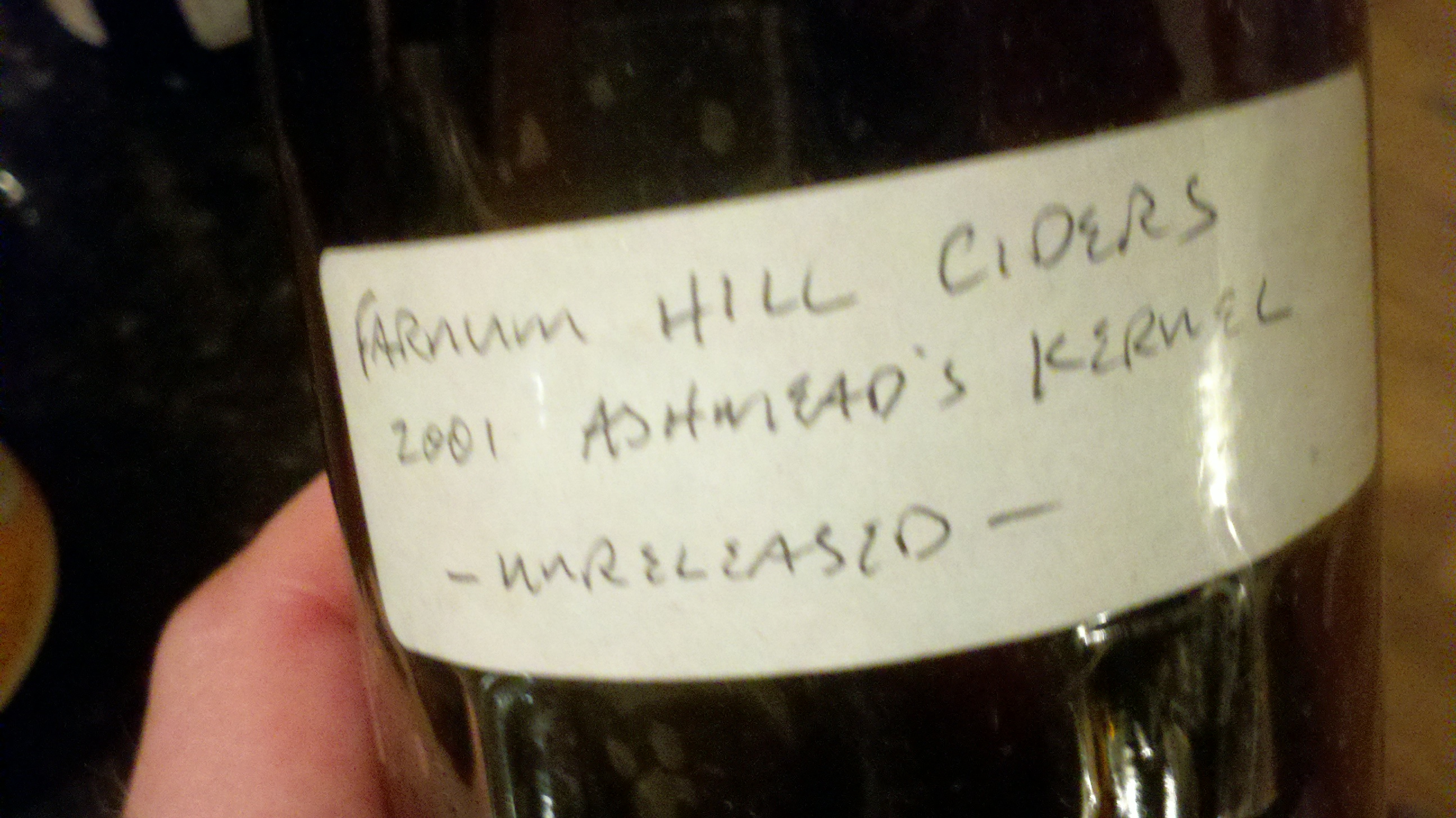 Bonhomie Supper Club
featuring
Farnum Hill Ciders
—

Amuse
Black Truffle Explosion
Wilted Lacinato | Raw-Milk Tomme
Extra Dry Still Cider
—

First
Sunchoke Tarragon Soup
Oaked Pheasant | Fried Cider Cube
Extra Dry Sparkling Cider
—

Second
Slow-Roasted Heritage Pork in Hay
Celery Root Fondant | Heirloom Bean Ragout
Farmhouse Cider
—

Shared
Sweet Onion Confit Fondue
Winter Accompaniments | Homemade Brioche
Kingston Black Cider
—

Dessert
Normandy Apple Cream Tart
Sparkling Cider Sorbet | Calvados Crème Fraiche
Semi-Dry Sparkling Cider
—
Housemade Chocolates
2001 Ashmead's Kernel (unreleased)