The knives are being sharpened.  The glasses polished.  The joints taped up.  And the shit-talking practiced.
On Monday, March 14th at 7:00 pm, 28 guests will sit down to a communal table at Hearth restaurant where history will be made.  And YOU can be there to determine which beverage reigns supreme in it's food-pairing prowess.
Ladies and gentlemen, we're proud to announce: Hearth's
Beer vs Wine Dinner: A Cage Match of Matching Abilities.
Beer and wine greats like Founders, Rudi Pichler, Birrifico Bruton and Hermann Wiemer will be uncorked and uncapped.  The menu is epic —Housemade Merguez Sausage, Spicy Mayan Prawns and Beef Tartar with Quail Egg — and worthy of a moment of warrior's reflection.
With an arsenal of some of my favorite beers in my holster, I'll meet wine-wunderkind Paul Grieco and his vinous weapons in a battle where you'll decide which is the ultimate food pairing: grape or grain (full menu below).
Sink your teeth into this: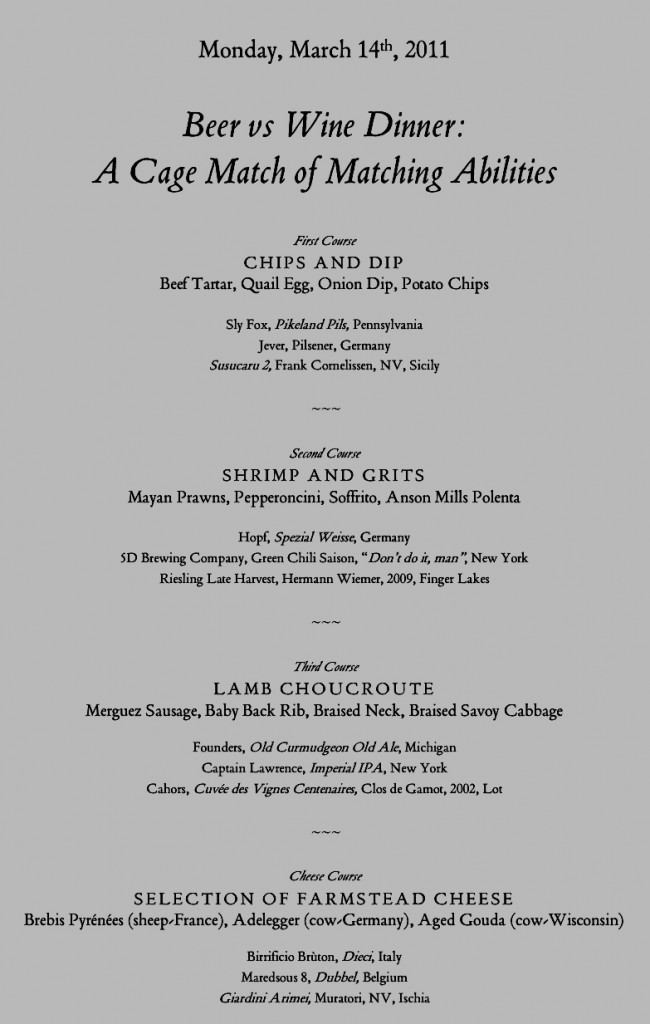 For more information or to reserve seats,
call Hearth at 646.602.1300