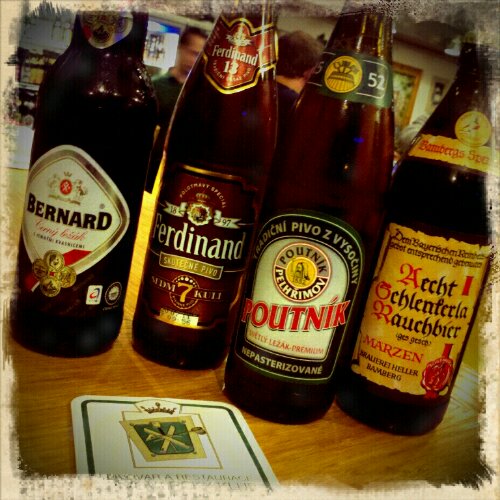 Tonight's our last night in Prague.  Just got back from the world famous Pivovarský Klub, which claims to have the "largest beer menu in our country."  Over 200 beers in bottle and six on draft–pretty awesome.
In lieu of exchanging our remaining Czech Crowns for Euros, I handed our trusty bartender the last of our local currency with the instructions, "take all we got, and give us your favorite beers in return."  These were his selections–pretty awesome.
And not too shabby for eight Euros…I'll take that deal any day.