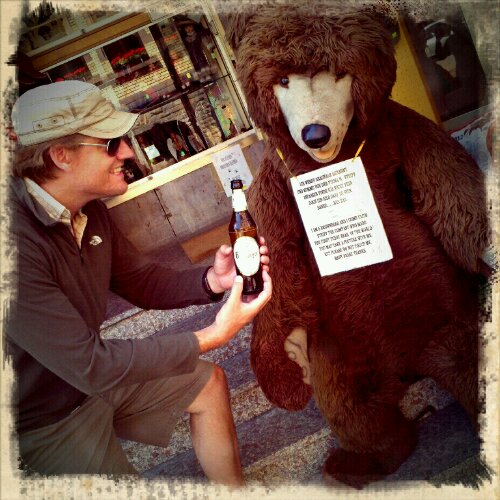 I ran across this ferocious bear in the town of St. Goar in the Rheingau region of Germany a few days ago.
After watching him ruthlessly devour a tourist from Ohio who tried to appease him by offering him a glass of Riesling, I assessed my move carefully…
My plan to smile graciously while holding an ice cold bottle of Bitburger for him paid off.  All my limbs are intact…and he even offered to take me clubbing in Koblenz.  I politely declined.