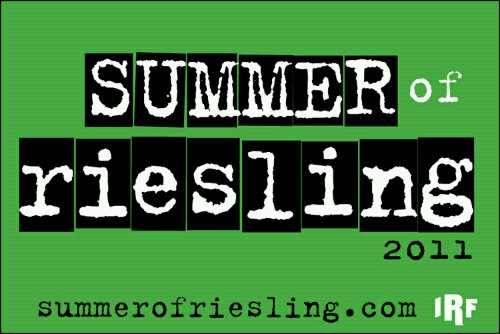 As we wind our way through the beer roads of Belgium, I must take a moment to pay homage to my colleagues back in NYC.  While we're chasing down the treasures of the Trappist monks and meeting the ambient yeasts of Brussels' Lambics, they're gearing up to light the Olympic torch tonight for the greatest grape on the planet.
For the Summer of Riesling 2011, it's all hands on deck, as 160 of our colleagues from Alaska to Texas have jumped on the acid bandwagon (click here to see if your state is participating).  Running through September 22nd, it's a nightly wine geek's orgasm at Hearth, Terroir EVil and Terroir| Tribeca.  30 different Rieslings will be poured by the glass and 150 available in bottle.  Bam!
And TONIGHT, to kick it all off, the streets of NYC will flow with liquid gold as five separate wine dinners blast revelers to the heights of vinous pleasure.  That, followed by a pig roast salute at an after-party that will go down in East Village lore for generations.
If you hear a loud boom in the sky tonight, don't be alarmed.  That's just the Riesling sonic boom ripping through the universe. Give em hell, y'all.  See you in a few weeks.