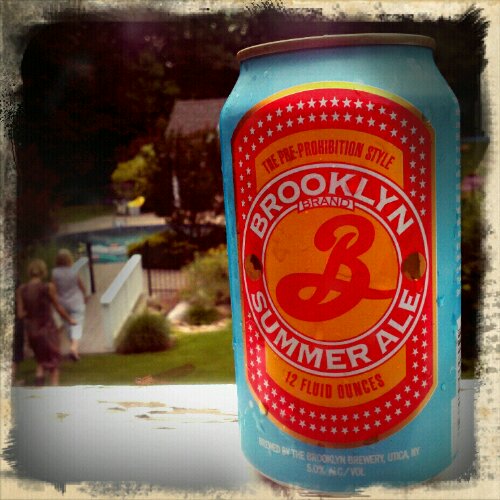 You can now find all sorts of canned microbrew throughout the United States.  For drinkers of the good juice, this is good news.
I first wrote about this trend two years ago (The Great Can vs Bottle Debate), but when I opened the cooler at my brother-in-law's Fourth of July bash this weekend to find cans of Brooklyn Summer Ale on ice, it warmed my heart.
We are there people.  Good beer in good cans.  This is damn good news.  Now back in the pool!