I was saddened to read that powerhouse Australian winery, Mollydooker, lost over $1,000,000 worth of their 2010 Velvet Glove Shiraz.  And in a forklift accident, no less (462 cases fell 20 feet while being loaded onto a ship).
Australian fine wine needs all the help it can get and this bonehead move isn't helping the cause.  The American people needed this wine. Our shores have been saturated with cheap Australian swill like Yellow Tail and Black Opal for too long (check out the article I wrote last year about the sinking state of Australian wine).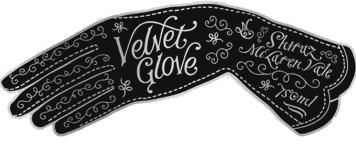 There is a power balance at play here in the universe.  And while most of us will rarely buy this wine (it retails around $199/bottle), I rest easy knowing that the resistance has punched through enemy lines and has met American cellars firsthand.  The castle may be run by the Wal-Mart wineries like Yellow Tail (in 2005, they sold over 7.5 million cases in the US alone through outlets like Costco) but at least the shelves could be peppered with valiant warriors to offset them.  This year, they didn't even get off the dock.
Mollydooker winemaker, Sparky Marquis, at least had a good sense of humor after hearing 1/3 of his entire years production (462 cases) was destroyed.  He said, "When they opened up the container they said it was like a murder scene.  But it smelled phenomenal."
Do Sparky (and the Australian fine wine industry) a favor: the next time you go into your local wine shop for your magnum of Yellow Tail Shiraz, take a breath and ask the staff for a recommendation from a winery doing things the authentic, handcrafted way.  There are many of them out there, you just may have to wade through the muck to find them.