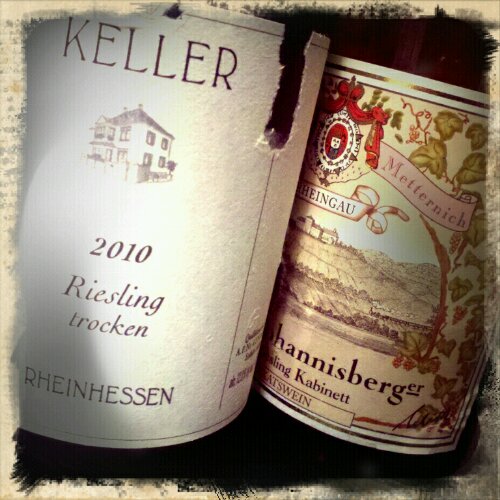 Tonight, I finally caught up on my Tour de France 2011 footage.  Watching Cadel Evans fly by the Arc De Triomphe on the way to becoming the first Australian to win the Tour was a moving sight.
(It was further enhanced by a couple of German friends left over from the Summer of Riesling concert:  Trocken, Keller, 2010, Rheinhessen  and Schloss Johannisberg, 2009, Rheingau).
After his brave rides up the L'Alpe d'Huez and the Col du Galibier, Cadel should have have cracked a bottle of one of these at the summit to share with the local marmots.  Marmots love a good acid-bomb.