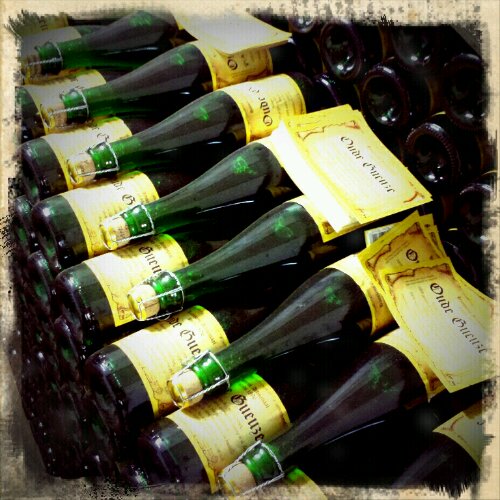 While walking around the farmhouse brewery built by Sidy Hannsen's grandfather, I stumbled upon this pile of half-labelled Geuze.
Hannsen's Artisanaal has two employees: John and Sidy Hanssen.  These bottles are hand-labelled, the beer is hand-bottled and hand-made.  A lot of hands have been all over this place.  By the looks of it, a machine hasn't ever been introduced to this place.
That's the kind of beer I dream of, the kind of beer I defend whole-heartedly and the kind of beer producers you should be supporting.  Now, go forth into your weekend and drink the good juice. That's my Friday soapbox.