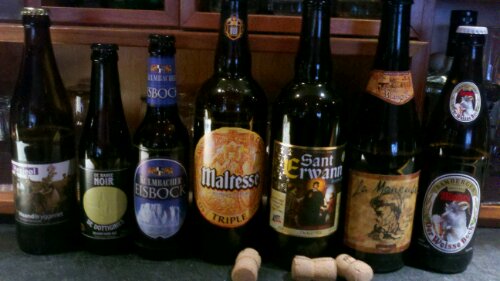 B.R. Rolya, my rep from Shelton Brothers Importers, stopped by Hearth today with a cornucopia of new beers for me to try for the winter season.  Hot damn, on days like this when everything that hits my palate snaps me to attention, I'm reminded of three things:
1) I love beer.
2) There is a huge treasure trove of beers out there to explore the world over.
3) I want to be Michael Jackson (not that one, silly) and make a life out of traveling and tasting.
That chick (or stud) you've been eyeing at the office won't stand a chance if you show up to the holiday party with one of these in hand (from left to right):