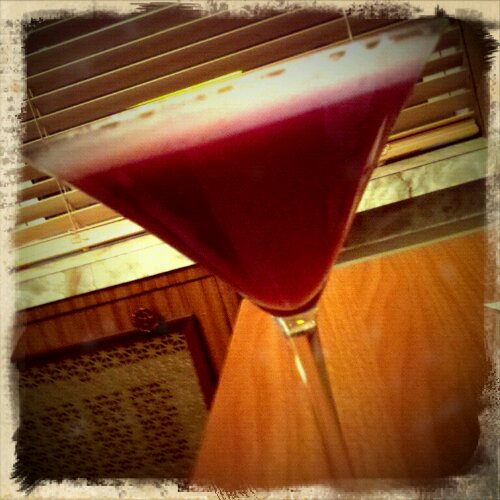 Being pregnant sucks.  Well, let me rephrase that…being pregnant is beautiful…but not being able to savor the fine intracies of a well-balanced cocktail blows goats.  But rest assured, ladies-of-the-bump: a good mocktail can satisfy that craving, and not leave you with a sauced fetus.
We recently checked out the new Astoria haunt, The Astor Room.  In a way, that's the OLD Astoria haunt as this place served as the original commisary for Kaufman-Astoria Studios where, in the 1920's and 1930's, hundreds of silent film stars and starlets munched and sipped between takes.  In fact, history seemed to repeat itself, as we sat across from Philip Seymour Hoffman all night.
We asked our crafty barkeep for a mocktail for my very preggers wife.  He produced.  And then some.  It was delicious and, in fact, better than my cocktail.  I could have sworn it had alcohol in it…but that's not the point.  It was impressive because of its complexity, its balance and its downright tastiness.
I've begun mimicking it at home to great success.  Here's the rough attack plan: in a cocktail shaker filled with ice, add the following:
-3 parts Pomegranate Juice
-2 parts Pineapple Juice
-1 part Lemon Juice
-2 dashes of Orange Bitters
Shake till blue in the face and strain into a chilled martini glass.  You should be left with a nice band of foam across the top that looks like its been shaken with egg white.  Enjoy, ladies, enjoy; you deserve it.  (And back off, Mr. Hoffman, she's mine).