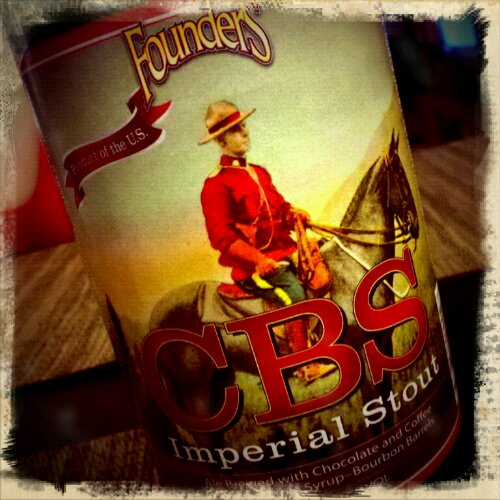 A couple of weeks ago, I was fortunate to go on a journey.  A journey deep into the heart of darkness. 
In the world of beer geekery, few names elicit such awe as Founders Canadian Breakfast Stout.  A rather new offering to the scene, it shot straight to the forefront of our collective, suds-filled, hearts and minds.  Within days, bottles were going for $100 and up.  Mayhem ensued.  Parents locked their doors, curfews were enforced.  It was nigh time I got my hands on some.
Jonathan Moxey, friend and Beer Scribe for Serious Eats: Drinks showed up at my doorstep with a cornucopia of Founders Stouts to get to the bottom of the hype.  Oh, and did we ever.   My house still smells like sweet, sweet stout. 
Today, his great round-up of the tasting came out:
"Founders Canadian Breakfast Stout is Worth the Hype" by Jonathan Moxey