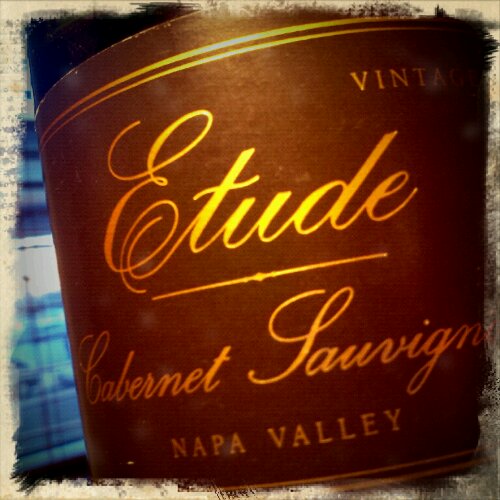 An hour before the NY Giants step in and wallop their way through Super Bowl XLVI, it seemed appropriate to open a big, bold bottle of bad-ass vino: the 1997 Etude Cabernet Sauvignon.
(Why I'm watching the Lingerie Bowl on MTV2 in the meantime, I have no idea…but these ladies hit hard!)
Go get em, New York.