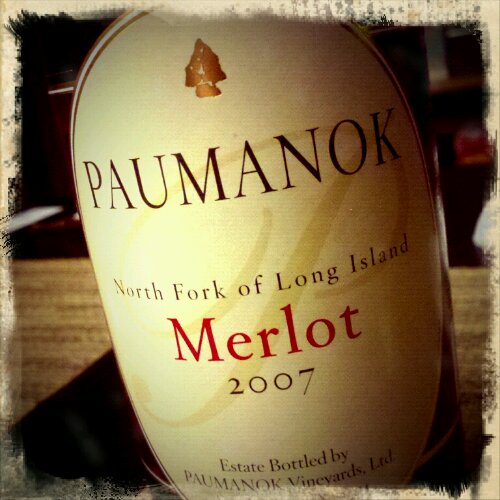 Tonight, my folks rolled in to meet Cadel and play the role of eager grandparents looking to link this fine, wee gent into the long line of Flaherty men, so I decided to bring a bottle of wine to celebrate.
Strangely enough, Kareem Massoud of Paumanok came skipping in to the restaurant today in the Spring-like sunshine.  He was wielding six cases of his 2007 Merlot; my eyes popped open with interest—this is the same wine my fine colleagues over at the New York Cork Report deemed their Top Long Island Merlot at this year's 2012 Wines of the Year taste-a-thon.
I did what any man in my position would do.  I got myself a bottle (well, two actually).  Does it live up to its rep??  You g-damn right it does.  Here's to you, Cadel; here's to you, Grammy and Grandpa; here's to you, Kareem; and here's to you, NYCR.