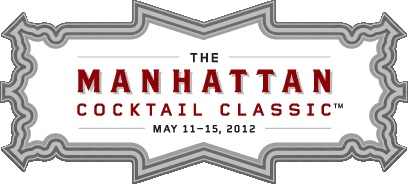 Mark your calendars, people.
Rally the homebrew club.  Cancel your weekend gambling trip to Macao.  Request the day off from work…hell, request two days off from work.  Cause it's about to be ON.
Four days from now, it's time to stand up for the craft beer cause.  Time to declare your independence from the mass-produced swill that clogs our grocery stores and holds the beer industry in a sleeper hold.  As part of the 2012 Manhattan Cocktail Classic, we're humbled, honored and fucking fired up to bring you: The Declaration of Beer Independence.

On Saturday, May 12th, we–your tireless, diehard, beverage drum squad from Terroir–will be taking you on a coast-to-coast journey with four of the top craft breweries in the country.  Each brewery is putting up four offerings—ranging from their flagship offering to their experimental concoctions that push the boundaries of what the brewer's art is capable of.
In this corner, representing the unstoppable force of the East Coast region, we've got Captain Lawrence.  From the Midwest, weighing in at 452 lbs , we've got Two Brothers.  From the sunny climes of the Rocky Mountains, representing the craft beer Mecca (and my home state) of Colorado, we've got Left Hand.  And all the way from the ancestral home of craft brewing in beer-soaked California, we've got 21st Amendment — (full beer list below).
And that's not all…we'll be also unleashing a bevy of fried vittles, meats, cheeses, paninis, and possibly a roast yak (if it ever gets released through customs).
Declaration of Beer Independence
Saturday, May 12th, 3-5 pm
Terroir | Tribeca
24 Harrison Street (bet Greenwich and Hudson)
$44 / person (incl. tax & gratuity)
_______
_____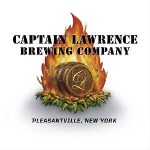 CAPTAIN LAWRENCE (Elmsford, NY)

Captain's Kölsch (5.5% abv)
Liquid Gold (Belgian Pale Ale; 6% abv)
Captain's Reserve Imperial IPA (9% abv)
Golden Delicious (American Tripel, dry-hopped and aged in Apple Brandy barrels; 12% abv )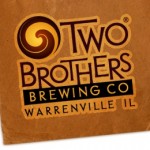 TWO BROTHERS (Warrenville, IL)

Dark Mild (English Dark Mild Ale; 3.2% abv)
Pillar of Salt (White Rye; 6.8% abv)
Cane & Ebel (Rye Beer; 7% abv)
Circus Penguin (Pale Ale with Organic Beets & Blood Oranges; 5.9% abv)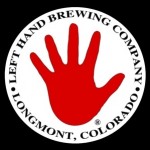 Good JuJu (Ginger Ale; 4% abv)
Stranger (American Pale Ale; 5% abv)
400 lb Monkey (English IPA; 6.7% abv)
Smokejumper (Smoked Imperial Porter; 8.8% abv)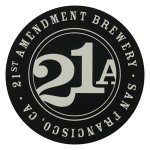 21st AMENDMENT (San Francisco, CA)

Hell or High Watermelon Wheat (4.9% abv)
Bitter American (American Pale Ale; 4.4% abv)
Back in Black (American Black Ale; 6.8% abv)
Monk's Blood (Belgian Strong Dark Ale Aged on Oak with Black Mission Figs; (8.3% abv)