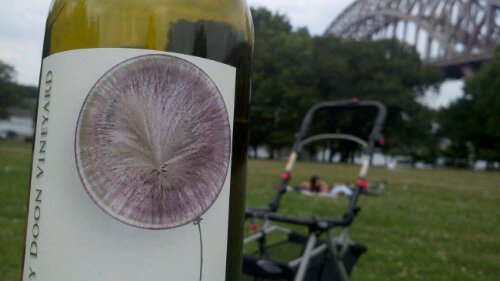 While sitting in Astoria Park, we just realized we are surrounded by bees.  Literally thousands of bees.  It seems we struck right when the clover is hot and heavy, and the bees are juiced.
Our strategy for survival?  Opening of bottle of Boony Doon Albarino 2011.  A 100% Albarino blend of 50% grapes from the Casa Grande Vineyard and 50% from Jespersen Ranch, it is our first line of defense between us and the warrior savages buzzing around us.  Zippy, electric and tart as a whistle, it rolls over the tongue like a wave.
If all else fails, we cover the baby in honey, toss him in the clover, and run.