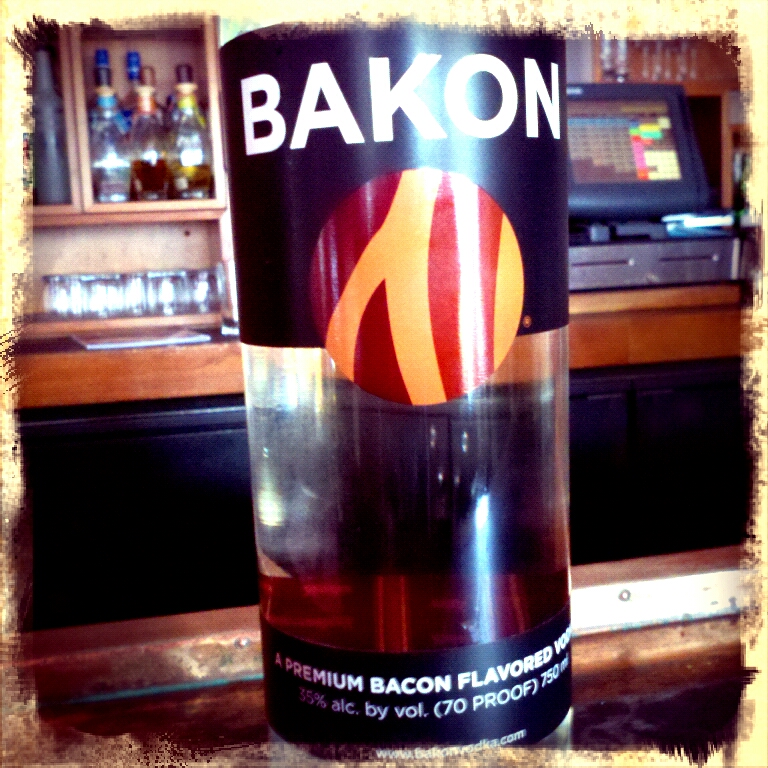 Okay.  I love bacon.  And, admittedly, I have a fickle relationship with vodka….ehhhhh….I can take it, I can leave it.  So, I approached Bakon Vodka, a (you guessed it) bacon flavored vodka, a bit trepadatiously.
And, even then, I experienced such a disgusted, primal reaction to this strange wonder of combinations that I won't soon forget it.  My nostrils burned with a seeming oily, black phantom of nast that wouldn't resemble bacon if you whispered it in my ear while I drank it.
I guess according to their website, this may make a beautiful Bloody Mary, and, you know what, perhaps they're right.  But what I really want to see, is a bartender pour a nice, cold, 3 oz, up martini of one of these, give it to a guest, watch them put it to their lips, and sit back as they take a deep, long sip.  Blown off their chair faster than a tin can hit by a load of buck shot.
Whammo, kids. Whammo.