In what must go down as one of the wildest weeks in recent memory for news events, there is one that I strongly feel must be highlighted.  On April 18, 2013, Adolphus A. Busch IV, heir to the Anheuser-Busch beer empire (aka the Death Star), made a bold move: he resigned from the National Rifle Association.
One day previously, the US Senate voted down the bipartisan Manchin-Toomey amendment, a proposal which would have expanded basic background checks for gun sales, and in doing so, effectively scuttled the chances of any meaningful legislative action on gun control.  This was a shameful act, and a sad day for America.  Just as a point of reference, this proposal was supported by 90% of Americans, and in a move that shows the true colors of our current politicians, the fear of losing their financial pipelines from the NRA was greater than the wishes of the people they were put in office to represent.  And so, it was with great elation, that I read Mr. Busch's resignation letter the following day.  I've posted his entire letter below.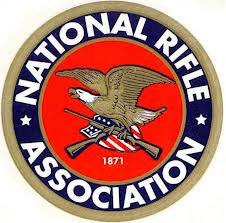 From a staunch advocate of craft beer, who is incredibly reticent to see a single dollar of mine go to support the AB InBev monstrosity, I say to you, sir, well done!  Let's all raise a glass of Bud to Adolphus, and his brave move.  Lord only knows the percentage of NRA members he may have lost with his bold statement; but he followed his beliefs over his financial concerns…something our fair Senators didn't have the balls to do.
April 18, 2013
Mr. David A. Keene
President
National Rifle Association of America
11250 Waples Mill Road
Fairfax, VA 22030
Mr. Keene,
This letter shall serve as formal resignation of my life membership in the NRA. I ask that you immediately remove my name from your membership roles and provide me an acknowledgement of this action.

As most in your organization would admit, I have historically been a staunch defender of the NRA purpose and tradition in representing the interests of gun owners. I have personally devoted countless financial resources and time to nurture an intelligent environmental policy that provided for the proud tradition of personal hunting for generations to come.

It disturbs me greatly to see this rigid new direction of the NRA. As a starting point, one only has to ask why the NRA reversed its original position on background checks. Was it not the NRA position to support background checks when Mr. LaPierre himself stated in 1999 that NRA saw checks as "reasonable"? Furthermore, I fail to see how the NRA can disregard the overwhelming will of its members who see background checks as reasonable. In fact, according to a Johns Hopkins University study, 74% say they support background checks.

I am simply unable to comprehend how assault weapons and large capacity magazines have a role in your vision. The NRA I see today has undermined the values upon which it was established. Your current strategic focus places a priority on the needs of gun and ammunition manufacturers while disregarding the opinions of your 4 million individual members.

One only has to look at the makeup of the 75-member board of directors, dominated by manufacturing interests, to confirm my point. The NRA appears to have evolved into the lobby for gun and ammunition manufacturers rather than gun owners.

In closing I find it important to extend my personal thanks to Chris Cox and David Lehman for their support of so many important environmental issues. I will miss that level of friendship and support, but must take this action based upon my personal feelings toward the distorted values I see emerging within the NRA.
Sincerely,

Adolphus A. Busch, IV