Huge thanks to Dorothy Robinson of the Metro NY who interviewed me about beer gifts for that special Dad in your life.  And even while changing a diaper!  I'm not joking.  Oh, and feeding my son dozens of black beans to keep him engaged.  He'll do anything for black beans.
(click on clip below to enlarge)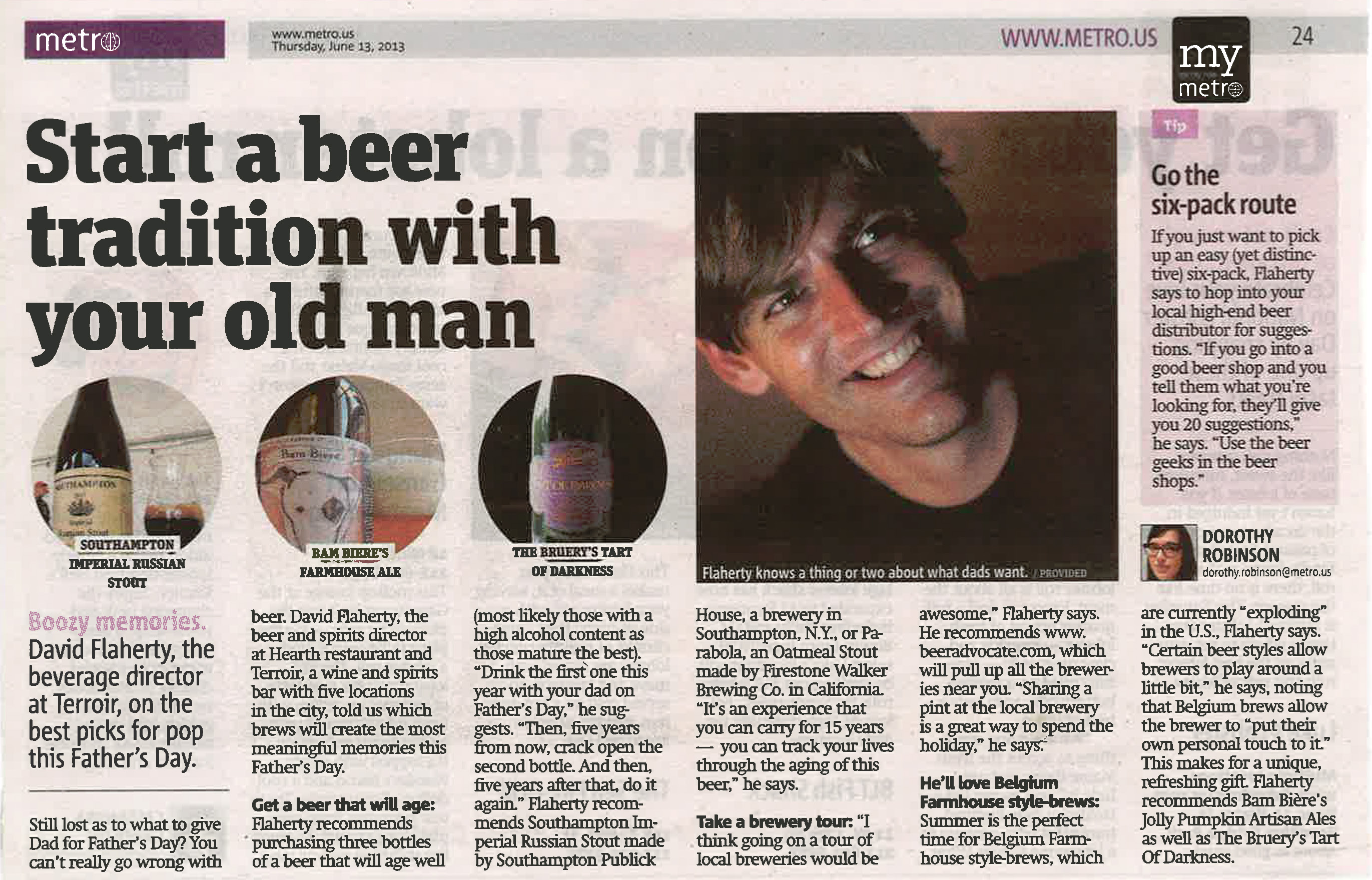 And to you, Dad, Happy Father's Day!