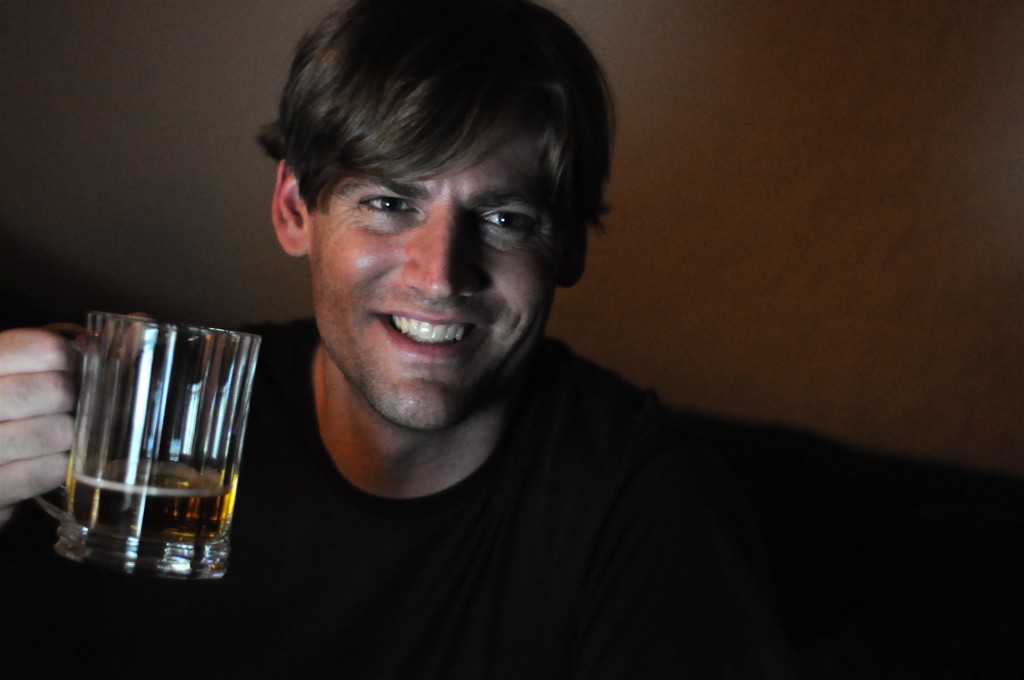 Grapes & Grains is an NYC-based blog about wine, beer, and spirits written by David Flaherty.
My mission is to open the eyes of the uninitiated, and to feed the eyes, minds and palates of those who've seen beyond the veil of bullshit beverages.  It's time to return to the earth, to the true and to the authentic.  All hail terroir and the terroirians.
Grab a drink and read on, my friends.
David Flaherty is the Operations Manager and Beer & Spirits Director for Hearth Restaurant and the Terroir Wine Bars in NYC.  In addition to his writing duties here on Grapes & Grains, he also writes a monthly beverage column for Nation's Restaurant News entitled, "Raising the Bar."  He is the Cider Editor and Spirits Editor for the New York Cork Report, and has penned articles for Edible Manhattan, Edible Queens, Men's Health, Palate Press, ArchetypeMe, and Hop Talk.
As a former Consultant and Wine Educator, he worked with dozens of Fortune 500 companies, including Merrill Lynch, Bank of America, and PriceWaterhouseCoopers.
He holds a Level 3 Advanced Certificate with Distinction from the Wine and Spirits Educational Trust and has traveled extensively to explore the vineyards and brewhouses throughout Western Europe, the UK and the East and West Coasts of America.
His passion and knowledge have been developed from working in the restaurant, bar and retail wine industry for more than fifteen years. In addition to food and wine, he is also digging on spirits, with a fascination for mixology and fine bourbons.
Raised in Fort Collins, Colorado, one of the country's great microbrewing regions (shout out to New Belgium and Odell) David developed an appreciation for specialty beers.  An enthusiastic homebrewer, he is a member of the American Homebrewers Association and can be found filling his tiny apartment with various bottles, carboys and brewing gizmos.
Contact Me