Bourgueil (100% Cabernet Franc), Les Galichets, C&P Breton, 2007, Loire Valley
(12% alc)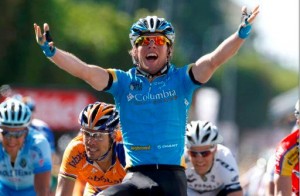 I found myself sipping on this wine last week and was reminded how hypnotic Cabernet Franc can be.  Fragrant and juicy with crisp acidity, it is often blended with Cabernet Sauvignon in other wine regions, but in Bourgueil (pronounced "boor-geye") it is king and stands alone.
That night, I switched on the TV and was riveted by the sight of the Tour de France rolling through the Loire Valley.  As the riders zipped through Sancerre (the famed white wine appellation that many consider the standard bearer for Sauvignon Blanc), I was struck by the image of a 14th century castle coming face to face with modern man.  Surrounded by rows of meticulously manicured vines, the scene was suddenly pierced by colorful jerseys zipping by the castle gates on newfangled carbon fiber machines.  In a flash, the pack of riders was gone, and life returned to normal in a land that time seems to have forgotten, leaving its grapes just dangling in the breeze.  Wow.  What a special race this is…and what a mind-bogglingly gorgeous area.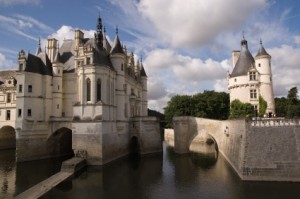 The Loire Valley is one of the largest wine regions in France, and certainly its most diverse.  From dry to sweet, still to sparkling, light to full, white to red to rose, there is nothing a wine lover can't find here.  While you may know the famous appellations like Poilly-Fumé, Sancerre or Chinon, the charms of the Loire are endless.  Terroir-driven reds that boggle the senses and whites that grab you by the handlebars and nearly throw you off a cliff with their complexity.  With over 50 appellations, you could essentially ride your bike along the Loire River for the next five years and still only crack the surface of this region.  I say we all rent a chateau, slap on the lycra and get our party on at the banks of the Loire (just don't mess with the suit of armor near the castle's front gate, you drunken winos; it's an antique for God's sake).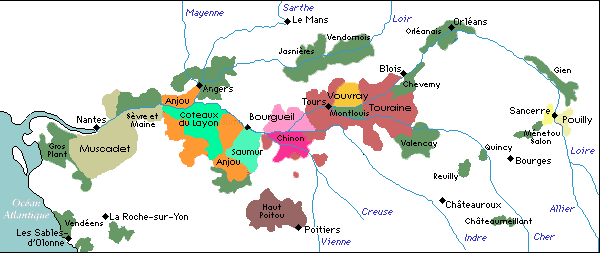 Buried deep in the middle of this wine Mecca, lies the tiny hamlet of Bourgueil and the farmhouse of Catherine and Pierre Breton.  Surrounded by vineyards that go by the name of Les Galichets, they have been making wine for decades and are devout practicioners of organic winemaking.  Using no pesticides and chemical fertilizers, they let their vineyards and grapes speak for themselves, using no filtration when bottling their wines.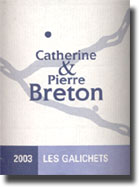 The Les Galichets Cabernet Franc elicits notes of haunting dark cherry and herbs on the nose, with a hint of barnyard (did the Bretons' use their horse's hooves to stomp these grapes?).  Medium body with an acidity that washes over your mouth like a refreshing dip in the Loire River, its fruit and earth flavors are transfixing with a slight eucalyptus note.  Slight tannins pull at your cheeks and the wine just screams out for some country sausage and a crust of bread.
What do you think, Lance Armstrong?  Can we go for a lap around Bourgueil before next year's tour?  I'll put you up in the chateau if you bring the carbon fiber gizmos.  And Catherine and Pierre, if you awake to some rustling in the vineyards outside your bedroom window, don't worry, it's just a bunch of crazed wine geeks and cycling fans paying homage to your vines in the moonlight.