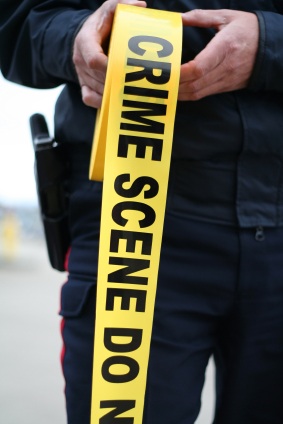 In what may be a massive raping and pillaging of the great Gallo's wallet and operations in France, the French are investigating whether E&J Gallo was sold fake Pinot Noir.  And incredible amounts of it:  3.57 million gallons, to be precise.
Fueled by greed and the ever-flowing dollar that Gallo provides, some Languedoc vignerons may have packaged their cheap swill with a 'Pinot' label and slipped it off on Gallo, who then slipped it off on the world as Red Bicyclette Pinot Noir 2007.
Now I gotta be honest, when I first read this, I chuckled a bit.  Oh, silly Gallo, looks like you bit off more than you can chew on your French field trip when you were led into a dark alley and sold a trunk full of fake Rolexes.  But really, millions of gallons?  How is that possible?
The Languedoc-Roussillon region of France is immense, and holds the title as the largest wine-producing region in the world.  A third of the volume of all of France's wine flows from here, most of it being of the Vin de Pays ("country wine") designation.
Between 2006 and 2008, Languedoc exported 160 million bottles of Pinot Noir which is odd, considering the entire region produced only 67 million bottles of Pinot Noir.  You do the math, but that is a boatload, no, an aircraft carrier-load of fake wine.  How could this happen?  Greed, my friends, and a mega-producer like Gallo and their flagship Languedoc wine, Red Bicyclette, to support it.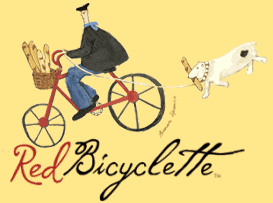 The whole idea of Red Bicyclette kind of nauseates me.  The French, in their unwillingness to label their top AOC wines by grape varietal (instead using regional designation) have missed out on a huge share of the US wine market and they know this but remain stubborn.
Mr and Mrs Johnson will buy a "Pinot Noir" because they saw the movie Sideways, but wouldn't know whether to drink a Gevrey-Chambertin or pour it over their pancakes.  And they know French wines are supposedly superior, but damn confusing, so in comes Gallo to bridge this gap.  An American wine producer moves into the French countryside, discards the AOC system, buys massive amounts of juice and sells varietal-labeled wine off France's doorstep.  Brilliant, really.  A bottle of French Pinot Noir?  For under $10? Perfect!  And a cute man on a bike carrying baguettes?  Even more perfect.  Oo la la!
But I have a heart, don't get me wrong.  I stand for the authenticity of wine, and granted the average Joe wouldn't know the difference between 100% Pinot and a methanol-infused blend of Grape Kool-Aid, the whole thing stinks of the Wizard of Oz and the man behind the curtain.
And once that man is revealed, you kind of feel sorry for him.  His whole kingdom was based on a charade and now he's exposed as a small, wimpering, lonely man.  Now this piece is not meant to persecute Gallo; sure, they've found a way to make millions of dollars by taking advantage of market forces, but the fact remains they may have been wronged on such a grand scale it's staggering.   The sheer level of fraud stinks of thousands of barrels of sardines rotting in the Meditteranean sun.  And someone needs to face the stench.
As of now, after a year of investigations, 13 people have been arrested, including executives from two wineries, five co-operatives, négociant Ducasse and the conglomerate Sieur d'Arques.  French authorities are scheduled to reveal their final conclusions on February 17th and with millions of dollars at stake, its anybody's guess how this will all shake down.  And questions remain:  what wines were passed off as Pinot?  And how did Gallo not notice?
In the meantime, keep sipping your Pinot but be careful where you purchase your Rolex.