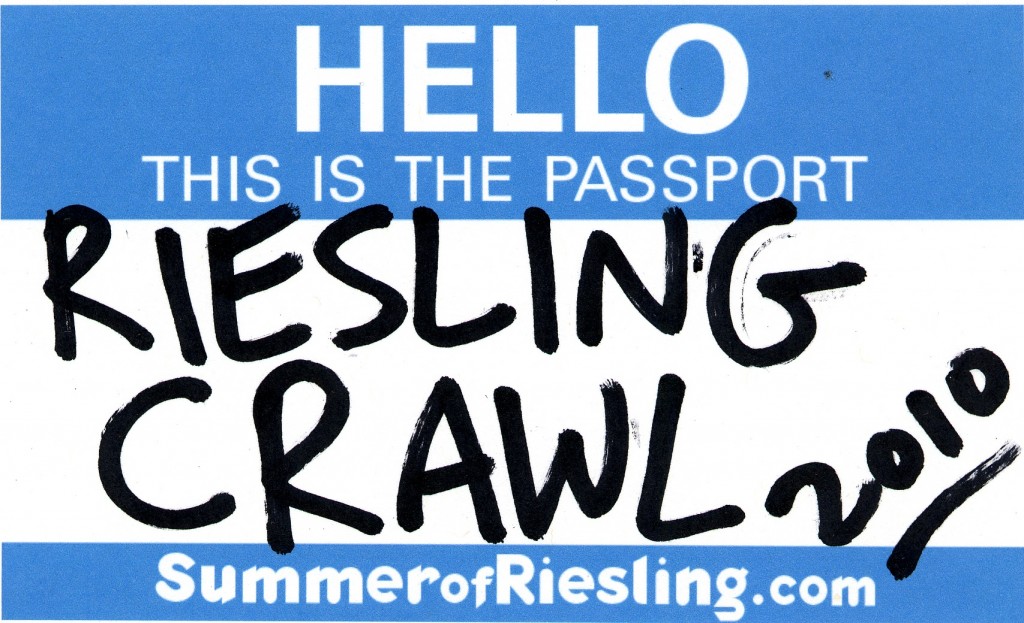 Well, looky looky, we've got ourselves a good ol' bar crawl.
That's right, folks, we (the lunatics of Terroir Wine Bar) have cooked up a new venture for this year's Summer of Riesling and brought along some of our Riesling-loving friends.  Get in on the action and all-hail the greatest wine grape known to man.
How the Crawl Works
Start Date:  July 7th——Finish Date:  August 7th
Slip on a pair of your favorite shoes
Walk, bus, train, fly or crawl to participating locations
Order a glass of the Riesling listed for that venue and get a stamp in your trusty passport
Thank the earth for offering up such liquid bounty
Move on to the next location
Repeat praises of the grape & kiss your neighbor
Passports are available at the participating wine bars.  The winner who completes the most stops and answers our two Riesling-related questions will receive:
A most enlightening, Riesling-focused tasting dinner at Hearth Restaurant for six people
Everyone loves a good bar crawl.  So bring grandma and the kids.  Call up your enemies and bury the hatchet over some hypnotic citrus notes and bracing acidity.  It's Riesling, people, and it will cure all woes.  Rheumatoid Arthritis?  Riesling.  A broken heart?  Riesling.
Get some, my friends.  A whole new world awaits you.  See you on the streets.