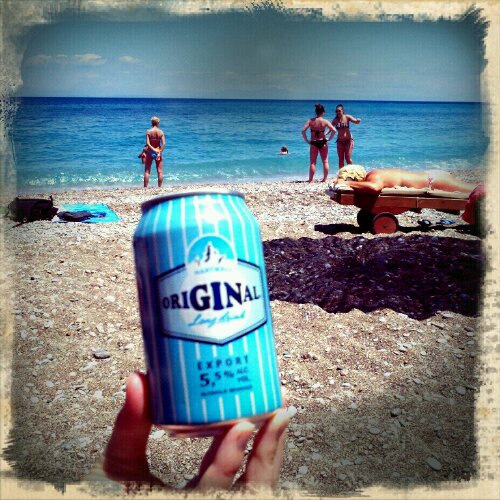 My only request for Kat's beer run was to include "some interesting boozy thing in a can".  Along with a cold tall boy of Mythos and one of Fix Hellas, she came back with this beauty.
"OriGINal Long Drink": Gin-Grapefruit drink.  Contains the following:  water, sugar, gin, carbon dioxide, acid, flavours, stabilizer, safflower and lemon extract.
Not too shabby, although let's be honest, if I wasn't on a beach chair looking out at the Mediterranean and bikinis, it would probably be a disappointment.  But right now, more "stabilizer" please!