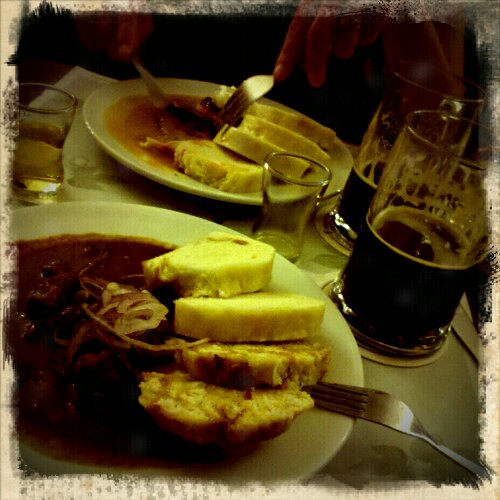 U Fleků: the only brewery in Central Europe that's been brewing consecutively for 500 years.  (Plus, they make a damn good Goulash).
Within 30 seconds of sitting down, two huge glasses of dark lager appeared on our table.  My confused response of, "oh, we didn't order these", was met with the statement from our waiter: "they come automatically."
That, and the shots of Becherovka.  Another guy walks around and sticks a platter of them in your grill every few minutes with a sly look on his face that says, "Go on, you know you want one".  He was right.